6 Commercial Real Estate Instagrams to Brighten Up Your Feed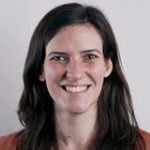 We live in a world surrounded by gorgeous buildings. Some of us wander around the city holding smartphones high, snapping photos. Unfortunately, the rest of us march on holding smartphones low, rapidly responding to emails.
Instagram first gained popularity as the app for food photography - cocktails, perfect waffles, a colorful harvest salad. Sunsets, beach scenes, and fashion photography soon followed suit. Recently, commercial real estate has also taken to social media. The visual world of the city skyline, hidden architectural gems, and new office spaces is now available all within the app.
 So in case you haven't been outside yet today, we're bringing the great real estate of New York to your computer with some of our favorite real estate Instagram accounts with great photos. Follow them, and enjoy!
Undoubtedly the best photography on this list, CBRE's feed primarily consists of skyline shots, all featuring a CBRE building. CBRE is also the only company on this list to go in-depth with photos of their own offices and the adoption of Workplace360.
Want to learn more about your real estate broker? Cushman Wakefield's instagram focuses exclusively on their people - Taco Tuesdays, charity fundraisers, #tbts of former firm presidents, and shoutouts for individual recognition and accomplishments.
Two Trees clearly has an Instagram pro on their hands. Their posts include texture and design inspirations, exploration of neighborhoods, and sneak peaks inside some of New York's most exciting properties. Follow them for a close look at the human side of real estate.
JLL's instagram comes as close to a real estate news feed as you can get. Featuring photos of cities around the world, the firm shares new JLL projects, growing and emerging regions, and key urban developments.
Their tagline: "Amazing offices direct to your retinas". You'll find furniture, design trends, and swoon worthy offices (perhaps even your own). If not, double check your lease terms - time for a renovation and relocation? This feed will keep you inspired through the entire process.
Want to learn more about the tenant experience? Herman Miller has developed a reputation for beautiful, functional, and modern office furniture. Although they're not technically a commercial real estate firm, their feed features snapshots of pristine CRE and graphic design inspiration.