Build vs. Buy: Why JLL Transformed its Technology Strategy & Embraced a Buy-Focused Mindset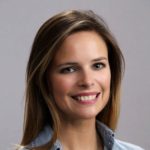 Director, Content and Communications, VTS
To build or to buy? It's a question that often arises when companies are assessing their software needs. One company that has experience in both approaches is global commercial real estate brokerage firm, JLL. Over the past couple of years the firm, which manages dozens of company-wide applications, has significantly shifted its technology strategy, going from a primarily build to a buy-focused mentality. We sat down with Mike Hart, JLL's Senior Vice President, National Director - Data Management & Technology Operations, to understand why.
VTS: Tell us a bit about your role and your key responsibilities at JLL
Mike Hart: My primary responsibility at JLL is to manage many of our outside data vendors as well as the internal databases that house our property lease, sale and company information for our markets businesses. Along with that goes working with the business intelligence and GIS teams that utilize that data to make more informed decisions for our clients.
VTS: Over the last few years, JLL's approach to technology has changed from a build to a buy-focused mentality. Could you describe the reasons for this shift?
Hart: If you asked me this question two years ago, I would have told you that our mentality was build. The fact is, there weren't that many tech solutions out there that fit a unique niche within the JLL business spectrum, nor in our clients' business spectrum.
Since this CRE/proptech innovation revolution, there are now companies like VTS and others that serve a very defined niche. Because of that, JLL has transformed our business strategy to four unique pillars: buy, build, integrate, and improve. We evaluate every business unit internally and ask – is there an outside solution that we can go out and buy? When there's not an outside solution, we're going to fill that gap by building a solution. We're going to integrate across the board, and then we are going to constantly look to improve our technology stack. We're always looking for new vendors, new players in that space that we can stub into that overall business process.
VTS: What are the primary benefits you've experienced as a result of the shift to a buy model?
Hart: When you build your own system or product, there's that moment after it's delivered when you realize that you now have ownership of this platform. In addition to the resources required to develop that tool, there are also ongoing resources needed to maintain it and to support it from a customer service perspective. To go out there and understand what new enhancements are needed through that continuous feedback loop – you don't realize what that involves until you've delivered product. What we're seeing is that by going out and buying solutions when appropriate – a lot of that maintenance and upkeep is all part of that subscription-based contract.
I would also say that another benefit of SaaS solutions, like VTS and others, is that while you are buying the solution, you still retain full control and ownership of your data. The power of these companies is that they are providing the efficiency tools for you to make meaningful decisions with your own information.
VTS: What (if any) trade-offs have you and your team had to make?
Hart: Part of the trade-off is customization and the differentiation that affords you. During each of these evaluations, we weigh the ongoing cost to maintain an internal tool like this versus the cost and benefits of subscribing to a third-party technology. Then we calculate whether that differentiation gives us a competitive advantage.
One tool that we built in-house to maintain that competitive advantage was our Blackbird application which allows us to do remote market tours via a map-based application. That's something that no outside vendor in the marketplace provided, so we continue to maintain it internally. It has name recognition in the outside marketplace and does give us an advantage over our competition.
VTS: With such a large proportion of your technology now purchased from external vendors, why develop in-house at all? What technology needs fall into that build bucket?
Hart: We still build technologies that give us a particular competitive advantage yet no external vendor provides, like Blackbird.
Additionally, a large part of the build piece is still the connection between each unique third-party system. Part of building encompasses integration. So when I mentioned those four pillars before – build, buy, integrate and improve – we at JLL still need to build the integration point between a VTS, between an Honest Buildings, between our internal commissioning system and our CRM systems. It's not always a vertical build but more a horizontal build across the different third party applications.
VTS: What advice would you give other companies who are at the beginning of their technology journey and are deciding between building custom technology or buying off-the-shelf solutions?
Hart: Do your research. We have an internal team of people tracking what's happening in the CRE technology space. This allows us to know what's out there and understand what we can stub into certain business processes to be more efficient, differentiate ourselves and better service our clients needs. In the end, it really comes down to knowing what's available in the marketplace and understanding who those best-in-class vendors are and what those best-in-class tools are to buy. Our clients are now coming to us for advice on how to leverage third-party technologies to build out their internal technology stack.