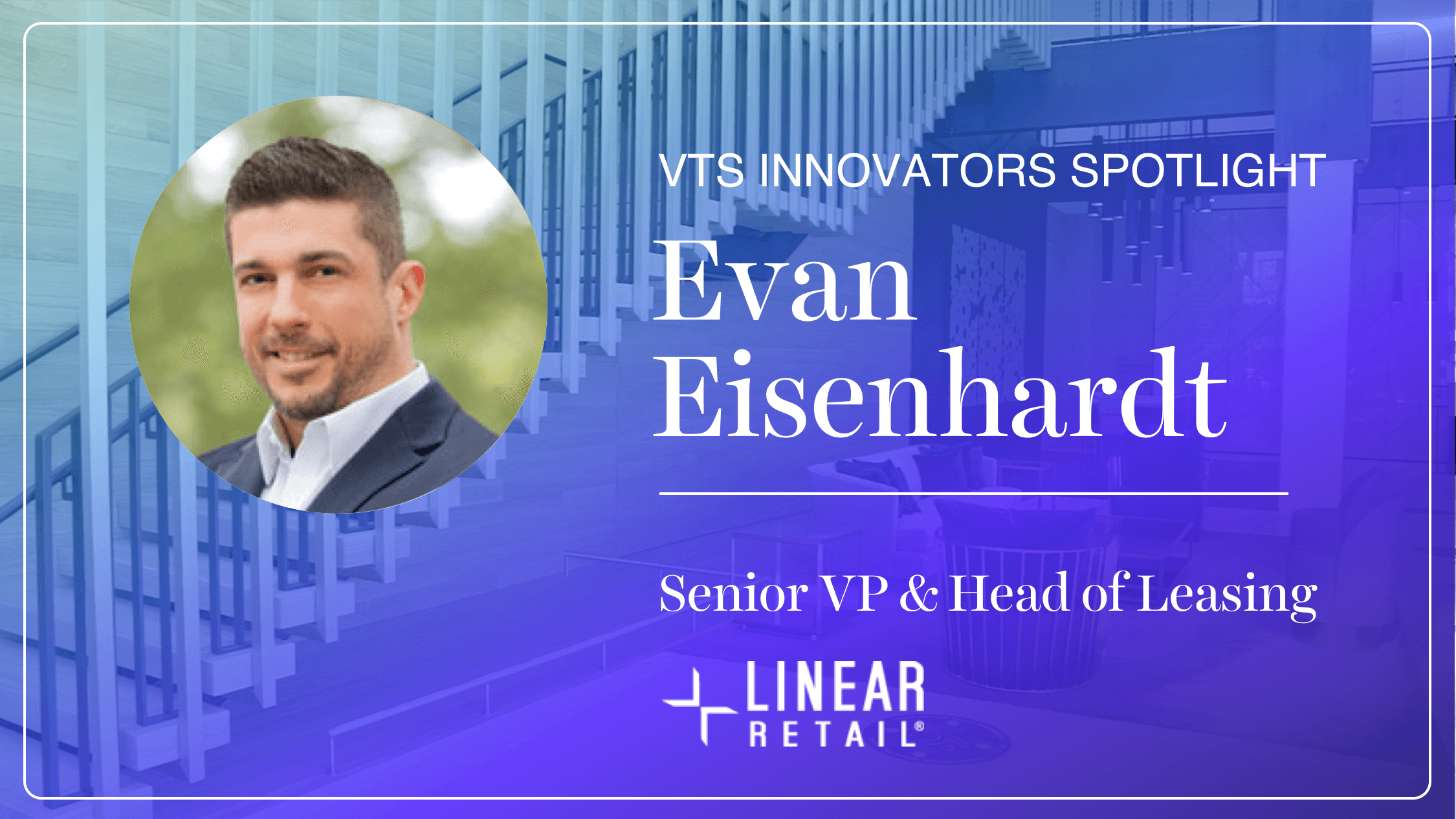 Evan Eisenhardt, Head of Leasing at Linear Retail Properties, on Retail's Post-COVID Future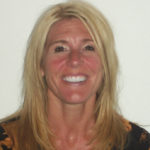 The COVID-19 crisis has pushed consumer behavior even further toward e-commerce, convenience, and service retail. Resilient landlords that are more willing to partner with tenants and help them meet new consumer demands and expectations will be the most successful moving forward. So, what does the future of retail look like?
VTS sat down with Evan Eisenhardt, Senior VP and Head of Leasing for Linear Retail Properties, to find out how they're adapting business processes during this time to start working toward what they envision as retail's post-COVID-19 future. Enjoy!
VTS: Can you tell us a little more about Linear Retail Properties?
Evan Eisenhardt: Linear is an owner and developer of retail properties in New England. We own over 90 retail properties and have well over 450 tenants. Seventeen of our properties are located in Southern New Hampshire, four in Rhode Island, and the remaining balance in Eastern Massachusetts. We have more than 20 properties in downtown Boston, which makes up the largest percentage of our portfolio. We were founded in 2003, and 17 years later, we're at the size we are today, and continuously growing.
One thing to know about us is we have a hold strategy. So, as we look at acquisitions, as we negotiate lease deals, it's an important point because that's the lens that we look through. We actually care about what happens to our properties in 5, 10, 15, 20 years from now. We're probably going to be the first and last landlord for most of our tenants, so we look at our deals as a partnership. Everybody has to win. Everybody has to make money and be successful. Part of what helps us grow our business and expand is that lens and that viewpoint.
If you look at our tenant mix, we have nationals and regionals, but mom and pops make up a big component of our retail tenants. I think our approach and the partnership view is really helpful for those mom-and-pops and independent retailers within our portfolio.
VTS: What does the day-to-day look like in your role and how has it changed during COVID-19?
Eisenhardt: The day-to-day has definitely changed during COVID-19. Prior to COVID, the focus was on managing and working with the marketing and leasing departments. Sourcing new tenants for our portfolio is the primary goal. In addition, I was also working with our asset managers and executive team on the property level to make sure our properties are meeting financial and operations requirements.
Since COVID, everything has changed. It's those same things, plus more. We're now managing all the rent abatements, deferments, and concession requests from our tenants. We're working hand in hand with our tenants to try to keep them afloat and help their businesses survive during this unprecedented time. We actually hired a few people right before and during COVID, so we're onboarding, training, and working alongside some new people remotely. The remote work environment has really changed the way we work as well. It has enabled and forced us to learn to be more efficient and utilize technologies that we didn't realize were available to us until now.
VTS: Have you had to change your business processes or approach during this environment?
Eisenhardt: We've always looked at our tenant relationships as a partnership. However, the level of involvement has changed. Prior to COVID, we were there to support tenants in getting open and then during their opening, but after that, things are generally on autopilot if they're a good operator. The challenges COVID presented have really gotten us more involved in the day-to-day with our tenants in a lot of circumstances. When you're a tenant in our portfolio and need help, help comes along with understanding why you need help. So, we're diving deep into their business model, understanding their financials, understanding their operational struggles, seeing what we can do to provide support. That really took a very big turn during COVID.
It's also more time-consuming. Adding this level of handholding and extra involvement taxes the time management component. As you think about the scope of our portfolio, we've got over 450 tenants locally, and a lot of them are mom and pops, and a lot needed help. It's not just financial help. There's operational help, such as modifying parking lots to enable outdoor seating, helping permit those things and restructuring leases. So, the partnership role that we've always played has really come to fruition in a bigger way. I think our tenants really appreciate that.
VTS: How has technology played a role in helping you navigate COVID-19?
Eisenhardt: Technology has played an enormous role. Without the technology that we have had at our disposal, we wouldn't be as successful or sustainable during this period. We're a relatively small company and we're local, so we've never had the need for video conference technology before. But these technology platforms have enabled us to have face-to-face meetings to integrate and keep the culture of the company going.
The pandemic has taught us that we need to be more technology forward and driven. Technology played a role in navigating COVID, but it will also play a large role in our future, post-COVID. The pandemic really showed the strengths and/or weaknesses of companies.
VTS: How have you seen tenant or consumer demand change since the start of COVID-19?
Eisenhardt: Tenant and consumer demand have changed materially, but not as we expected. We own retail assets, but the demographics and types of assets are vastly different. We didn't realize how much different until the pandemic hit. We have a big chunk of our portfolio that's urban in downtown Boston, and the rest is suburban. The urban core has been hit very, very hard during the pandemic, not only in Boston and New York, but every major city across the country and world. The density that the cities have makes it very undesirable for people during this time period. Taking public transportation, just even walking the streets, and shopping in small boutique shops in an urban environment isn't feasible or desirable right now.
Unfortunately, demand in the urban core has dried up significantly while the suburban market has been fairly robust the entire time. However, we are now seeing demand in the urban core slowly starting to change, most recently in the last 30 days. Where we had zero activity in downtown, we're starting to see some life and movement. We only have about six vacancies in our 20-plus Boston portfolio, and we've got four deals for those six vacancies now. It's interesting to watch the thought process behind some of these retailers on why they're making these decisions to come downtown. After talking to them and looking at this from their lens, there are a lot of retailers that have been looking for opportunities to expand within some markets and they hadn't been able to due to competition already being there, a lack of quality space, or a lack of the right space.
What we're seeing now is prospective tenants who have liquidity and a strong growth desire aren't really afraid of what the pandemic brought and see a light at the end of the tunnel. They're being more aggressive in pursuing sites after spending some time sitting in the wings. We're very fortunate and happy to see that, especially in the urban core.
The first few months when the pandemic hit, nobody was doing anything. Everybody's head was spinning. They had no idea how to navigate it. Then once the dust settled a little bit after a few months, we started to see retailers doing deals again. So, our new deal pipeline has been rapidly improving. We are now having one of the more robust years that we've had in a while in the suburban markets and the urban areas are catching up.
VTS: How have tenant expectations changed during COVID-19? Have you made any changes to your properties as a result?
Eisenhardt: Prior to COVID-19, there were words thrown about that there is a retail apocalypse happening. I never agreed with those headlines. Apocalypse is a very catastrophic event that I wasn't happening within the retail real estate industry. I would describe it as an evolution of retail prior to COVID. And what was interesting is a lot of retailers were not surviving during this evolution because they weren't adapting to the change that had been happening for years. There was omnichannel, e-commerce, showrooming, and leveraging industrial warehousing instead of having inventory in the stores. A lot of retailers just did not adapt, and as a result, lost revenue and cash flow to the point where they couldn't return.
Now we have this huge, catastrophic global event happening and it is forcing people to change and to change quickly. There are a lot of restaurants that did not put a lot of weight into takeout and delivery, and this has forced them to adapt and try to do that. They have realized new revenue streams. Fitness concepts before were focused on brick and mortar, in-person training and workouts, and the pandemic forced to develop an online presence that Peloton had already been doing. Adapting is more relevant than ever. It has been an interesting learning experience for a lot of these tenants. They have been forced to be nimble and adapt when they weren't really doing it before.
In response, we have made some temporary changes to the properties where we've enabled outdoor seating and worked with restaurants to repurpose parking lots and parking spaces for that. We are spending money to upgrade some properties where we had a little bit of downtime. What is also changing is how we will buy new properties in the future. We are going to be more focused on properties that already have outdoor seating or the ability to add it because that's what we believe restaurants are going to want. We are going to look at larger properties where we can potentially permit drive-thru's if they're not already there. Different elements of properties will be important moving forward.
VTS: What do you think the retail sector will look like post-COVID-19?
Eisenhardt: I believe retail was already evolving and changing prior to COVID-19. If you think about the most active retail categories, they are food, fitness, service, grocery, and pharmacy. They are tangible things that people really still have to go out and shop for. You cannot get your hair or nails done on Amazon. You can work out online, but it still does not replace that in-person physical experience. It is these experiential types of uses that are going to be important. That was where retail was trending anyway.
Retail has been evolving into a hybrid of e-commerce and brick and mortar, and brick and mortar has been more of a branding catalyst for tenants to scale and grow, not necessarily for cashflow or have profitable revenues. Look at some of the digitally native brands like Bonobos, Warby Parker, and Casper. They realized that brick and mortar is very important to the visibility and growth of their business. I think that will still be important post-COVID-19.
Lastly, I think we will see more essential service-type businesses pop up. We have learned what the government will allow to stay open during these unprecedented times, so we're going to find operators that will focus on that. They will open concepts that will be sustainable during a pandemic, post-pandemic, and during other worldly, impactful environmental and economic events that could happen.
VTS: Any advice to other landlords as we all navigate this environment together?
Eisenhardt: Taking the lens of having a partnership with your tenants is very important. I think it is more important than ever now and will be in the future. We all have a fiduciary responsibility to our investors and capital partners. However, I think if landlords can balance the dollars with a long-term standpoint, maintaining tenant partnerships and helping them when needed is equally important. Landlords that have been successful at doing that will continue to be successful after this is over.