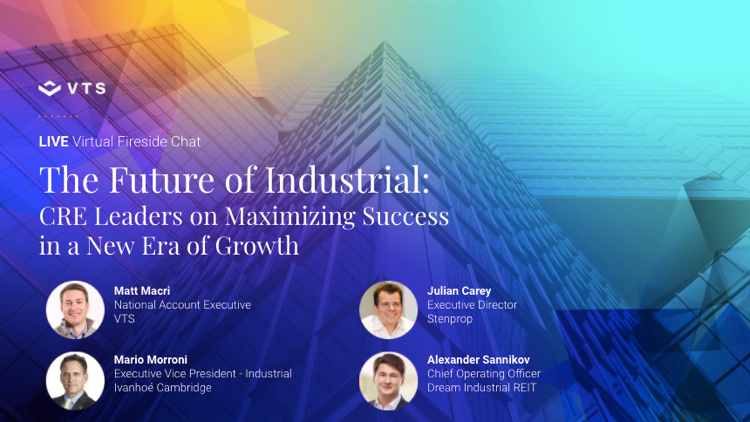 The Future of Industrial: CRE Leaders on Maximizing Success in a New Era of Growth [Webinar]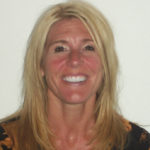 Industrial real estate has been riding high over the past five years, thanks to growth in e-commerce and demand for always-shorter delivery timelines. And now with the world at home, these trends have only accelerated, and this once risky sector is well-positioned to emerge from COVID-19 as a top performer.
Now many industrial landlords are asking themselves the question: Am I doing everything I possibly can to capitalize on the growth of this sector and set my portfolio up for greater success in the long-term? To help you answer this question, VTS National Account Executive Matt Macri sat down with three best-in-class industrial landlords: Mario Morroni, Executive Vice President Industrial at Ivanhoe Cambridge, Julian Carey, Executive Director at Stenprop, and Alexander Sannikov, Chief Operating Officer at Dream Industrial REIT. Our three panelists shared their insights on the future of industrial real estate and tactical tips for taking advantage of commercial real estate's fastest-moving sector.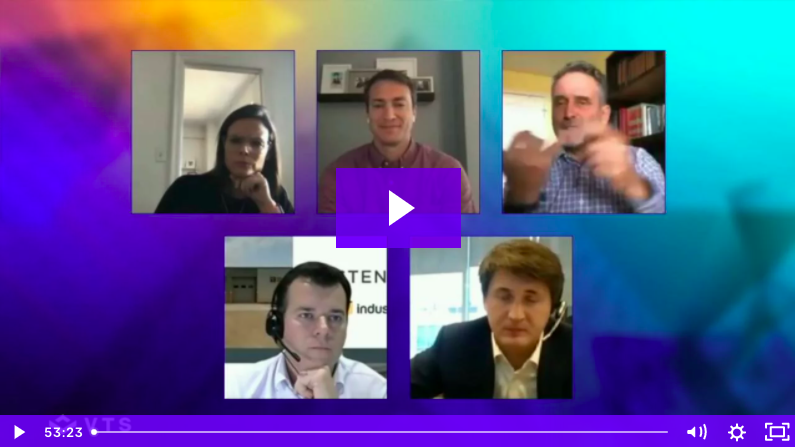 VTS: How has this year made you think differently about your asset strategies, potential risks, and business goals?
Mario Morroni: Like everyone, COVID was definitely very eye-opening. Health and safety was a big concern. We were very surprised that the logistics actually kept on maintaining its pace, and actually accelerated. We didn't think that e-commerce was going to be negatively impacted, but we didn't think it would be this strong. Yes, the consumer could want more penetration in e-commerce, but we didn't think that the tenants would be looking for as much space as they did over the past six months. For us, the biggest surprise was probably the light-industrial, multi-tenant, smaller tenants without as strong credit. We're still pleasantly surprised that it has been holding up as well as it has. We're still concerned that there may be a recession, so we're keeping our eye on that. But in general, it's definitely validated the resiliency of this product going forward.
Julian Carey: We've had a very similar experience to Mario in being pleasantly surprised by the resiliency of the industrial sector and how it has performed both from an occupation perspective and a rent-collection perspective. We built a very strong direct-to-customer marketing platform, and this year that's been incredibly valuable because a lot of our agents and some of our lawyers were on furlough. That marketing platform enabled us to carry on doing transactions over that period. Also, we spent quite a lot of time in 2019 and early 2020 digitizing our leasing processes. What this year has done is pushed more people into the digital transaction sphere and made our customers more comfortable with it. We're all very comfortable working remotely, working digitally now, which I don't think was necessarily the case last year. It has definitely accelerated the adoption of digital strategies and helped push forward the investment in that.
Alexander Sannikov: What we've seen this year, and obviously didn't expect, is just the acceleration of the trends that we already were betting on when allocating capital and making investment decisions across Europe, Canada, and the U.S., primarily in e-commerce penetration. We've always been betting on e-commerce penetration rising, especially in markets like Europe, where it has been relatively low. E-commerce penetration has accelerated probably three years ahead of what we expected. Some new trends emerging include 'just-in-time' shifting to 'just-in-case,' and we've seen a lot of our occupiers across the board reach out to us for additional space, just because they're carrying much more inventory. That's a trend that we didn't really expect, but certainly is providing a good tailwind for the market.
We saw in March, April, and the beginning of May, occupiers sitting a little bit on the sidelines, but then throughout the summer, activity on our vacancy picked up dramatically — not just in the U.S., but also in Canada. We've actively created vacancy in our portfolio in the larger-box distribution space in Toronto and the U.S., intentionally betting on market rents rising back.
VTS: How are you looking at driving NOI over the coming years?
Mario Morroni: We're keeping our eye on how supply is coming online. Of course, we all know industrial has a very short development cycle, so you can start and stop more quickly. One of the challenges is making sure you keep your land bank in balance as well, knowing when you want to bring it to the market and keep your eye on what customers need. We're seeing changes in what the customers are looking for. In the past, you'd probably have about a 50% coverage ratio on your land in terms of building size. Now all of a sudden, we're at about 35% because some big players want more land for trailer parking. We have to adapt the master planning with respect to that as well.
All in all, everything, for now, seems to be strong. We were surprised that NOI growth was as robust as it has been, and we don't see anything at least in the next two years that will impact that. Where we do see risk is that there's so much capital looking for this space now, given its resiliency.
VTS: How have you and your teams approached technology? Are these initiatives a response to the current environment, or are they here to stay?
Julian Carey: We've probably had as many failures as we had successes on the technology front. We've been on quite the journey. VTS was probably the main success. But what I found is that whenever we were playing around with these different solutions, the same issue constantly came up: the fuel of all technology is data. If you want to make your technology work really well, you've got to feed it really good data. We kept coming to this problem, "Ooh, the data, the data, the data." Then we ended up saying, "This isn't the technology's fault. This is our fault as a business and we need to look at ourselves."
We've taken a giant step back and are rebuilding our entire organization really from a data perspective looking forward. By doing that, we hope that we'll actually be able to generate consistent, high-quality data, and an awful lot more of it than we were previously capturing as an organization. Once we've done that, we'll be an awful lot better customer for a lot of the PropTech solutions out there.
VTS: In the last few years, we've seen industrial buildings evolve. Where do you see the use of assets and land/estates going in the next five years?
Alexander Sannikov: We have quite a few urban assets and excess land in our portfolio. The excess land may not have been a meaningful driver a few years back, but there's quite a bit you can do with it now. In North America, we're sitting on close to 70 acres of excess land, and that can accommodate a meaningful addition to the portfolio in the longer term, and again it's market-specific. In markets like Toronto and Montreal, there are higher and better uses for these assets. We're looking at some industrial buildings and looking at rezoning for residential, and much higher density. Just by virtue of how cities have expanded and where assets are located, these assets just have so much more potential as something else.
And in the Netherlands, for example, we're working quite actively on partnering with our tenants on sustainability investments. We're in the process of engaging with all our tenants across the portfolio to see if we can partner to build solar panels on the roof or ground-mounted solar panels. That's going to be a meaningful revenue driver, but at the same time, it engages our occupiers and just makes our assets better.
Watch the full webinar on-demand here.