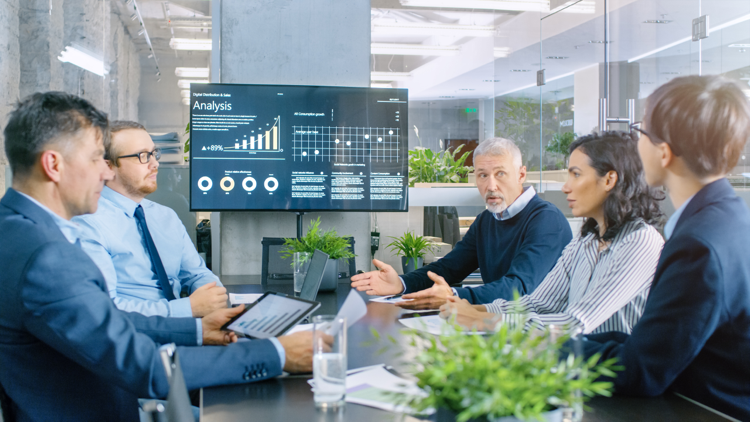 The Top 5 Trends Keeping CRE Executives Up at Night [Part 2]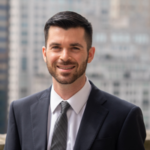 Over the last 18 months, working in commercial real estate has meant navigating a complex and constantly changing environment. CRE executives have had to stay plugged into emerging trends and evolving best practices. Since COVID-19 hit, VTS has been working hand-in-hand with our clients to share some of those best practices and shape the future of the industry together. As a result, we've gotten a peek into the challenges and uncertainties these CRE executives are facing and how they plan to tackle them.
If there's something keeping you up at night, know that you aren't alone. Read on to learn the top five trends currently occupying the minds of your fellow CRE leaders and how you can solve them. We covered the first three trends in part one and the next two, as well as your key takeaways, below.
4. Going all-in on a digital marketing and leasing process
The shift to digital marketing and leasing was a long time coming for commercial real estate, but the last 18 months have underscored and accelerated the need for a digital solution. At the height of the pandemic, a VTS survey of US office tenants showed that 70% of respondents felt uncomfortable touring in person due to discomfort and safety concerns. How else can landlords capture demand?
To stay competitive, firms and their executives are going all-in on digital marketing efforts that get tenant rep brokers excited to kickstart the leasing process in this online environment. And now that it's here, there's no going back. More than ever before, tenants will continue to expect an online, modern experience, so it's even more critical for you to offer one — to your tenants and your teams.
When the lead to lease process moves from offline to online, your teams benefit, too. They'll now have access to a constant flow of information to make real-time, data-driven decisions in response to evolving demand and market conditions. Better yet, when everyone is working together on the same platform, teams can empower each other with new insights from across the organization.
The marketing team can leverage updates from the leasing team to update marketing positioning and collateral in response to how tenants are actually responding. The asset management team can work with leasing to understand what amenities and experiences tenants in the market are actually searching for so that they roll those out across assets more strategically.
Partnership, powered by technology, across your internal teams is no longer an option if you want to maximize your success. But for those that haven't embraced a modern approach, don't wait. The market is uncertain, customers expect a more personal, custom experience, and there's a whole new generation of talent who only know a world where technology drives everything.
5. Leaning in and maximizing broker partnerships — the boots on the ground
Leasing is the lifeblood of a landlord's business. And for many, third-party brokers are critical partners in that process. They provide insight into market conditions and demand, inform your marketing and leasing strategies, identify tenants in the market that fit your portfolio, and work with tenant rep brokers to negotiate the best deals with those tenants.
However, the process for brokers to execute these responsibilities is filled with bottlenecks and inefficiencies. For example, there's often a lot of manual, offline back-and-forth when it comes to managing property marketing materials, sharing critical deal updates, and collaborating on deal terms — all of which puts you, the landlord, on the backfoot with potential tenants. This also delays the leasing process and puts a strain on the relationship with the broker.
Much of this friction and frustration is caused by an over-reliance on a manual approach – a combination of spreadsheets and disconnected systems that see deals through to completion. With a centralized technology platform in place, modern landlords and their brokers have streamlined the way they work together and are maximizing their partnership. With tech at the forefront, they have a single source of truth for managing deals in the pipeline and accessing the context and information they need in real-time. Most importantly, these landlord and broker teams are able to find the right tenants for spaces, move the best deals through the pipeline, and efficiently fill vacancies.
All roads lead to technology
As you can see, when it comes to solving the challenges keeping CRE executives up at night, all roads lead to technology. While no one technology can ever solve all your problems, one may come close. Request your demo of VTS today — the industry-leading marketing, leasing, asset management, and tenant experience platform.
After that, assemble the rest of your tech stack to seamlessly bring together the data and information across your business units to yield limitless returns