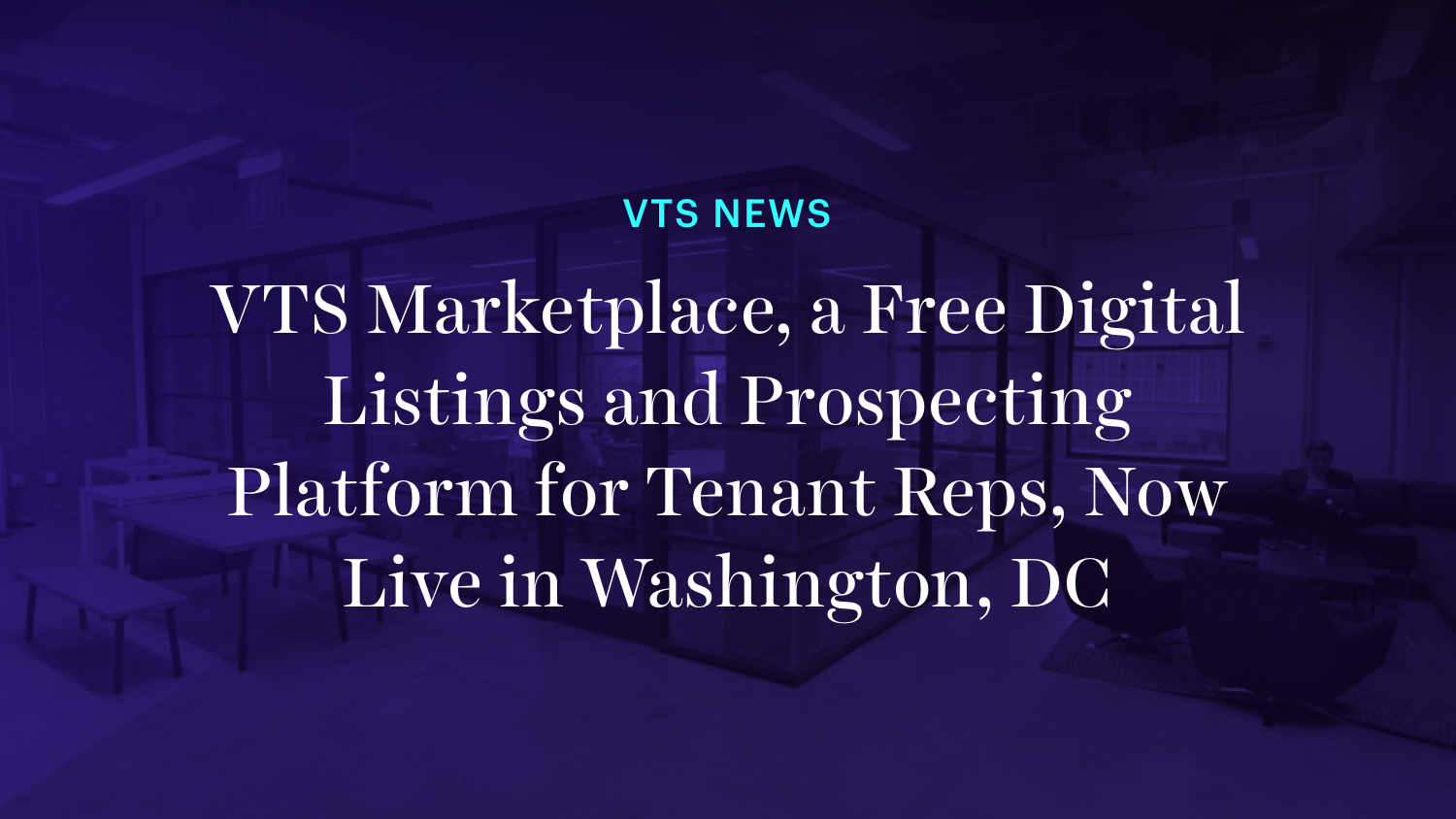 VTS Marketplace, a Free Digital Listings and Prospecting Platform for Tenant Reps, Now Live in Washington, DC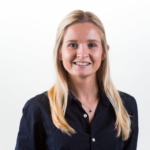 Sr. Manager, Content Marketing, VTS
The VTS Marketplace, our new, free, online listings site purpose-built for tenant rep brokers, is now live in Washington, DC! The VTS Marketplace gives tenant rep brokers a powerful tool to secure business and provide superior service to clients in one of the most challenging markets in U.S. history.
At launch, our DC Marketplace already has more than 55 million square feet of assets committed by top landlords in the D.C. Metro Area, including Columbia Property Trust, JBG SMITH, Tishman Speyer, Brookfield Properties, Carr Properties, and American Real Estate Partners. Additionally, an average of 7.5 million square feet is being added every month!
The DC launch of VTS Marketplace follows on the heels of successful launches in New York City and Boston in 2020. We're excited to bring our Marketplace to life in DC after seeing immense enthusiasm among landlords and brokers for what is commercial real estate's only digital listing site to provide access to the industry's most comprehensive content and the newest inventory available weeks before other sites.
VTS Marketplace helps tenant reps address all-new tenant expectations
Tenant rep brokers are operating in one of the most challenging office markets in US history and facing all-new tenant expectations, underscoring the need for this technology. According to the January VTS Office Demand Index (VODI), tenant demand for office space in Washington, DC is down 61.8% from pre-COVID levels. However, DC has seen quicker recovery than many other major markets in the U.S. Additionally, a recent VTS survey found that 80% of tenants desire to virtually tour a space to narrow down their search before they tour in-person. VTS Marketplace addresses this need for Washington, DC tenant rep brokers by giving them the ability to streamline the search process and capture the limited tenant demand in the market, providing a more superior, technology-enabled service.
"We're excited to work with VTS as they launch their modern approach to office leasing in the DC region via VTS Marketplace," says Dave Ritchey, EVP at JBG SMITH. "As landlords, it is critical for us to equip tenant rep brokers with state-of-the-art digital tools that improve efficiency and facilitate the leasing process. Utilizing a platform that enables brokers and their clients to experience our spaces virtually is more important than ever, and it will continue to be a valuable asset in the future."
VTS Marketplace is purpose-built for tenant reps
With the VTS Marketplace, tenant reps can easily find and save spaces that match their client's or prospect's requirements, filtering by options including size, price, space condition, and lease type, as well as receive notifications with the newest inventory that match those requirements weeks before it hits the market. Tenant reps can share listings with clients directly from the Marketplace, via an automatic email or an easy-to-create digital tour book, with full control over what contact information the tenant is able to see.
The Marketplace also features the industry's most comprehensive, visually engaging listing content, complete with videos, 3D walkthroughs, virtual renderings, photos, and floor plans of spaces and buildings (all produced by the VTS team) designed to showcase spaces in the most compelling way. This allows tenant reps to ensure their tenants can experience spaces virtually in advance of compiling a short-list of qualified spaces for an in-person tour – resulting in significant time saved for both tenant reps and their tenants.
The Marketplace is fully integrated with VTS' Leasing Platform, which is used by the world's major office owners including many of the top DC office landlords as their system of record to manage their inventory. As a result, the Marketplace listings are up-to-date, accurate, and published to the Marketplace in cooperation with our clients immediately when ready, ensuring that the tenant reps get actionable access to every new listing immediately when released. For landlords, a key value-add the Marketplace presents is the ability to showcase their available subleases for an asset and present them to tenant reps, ensuring the ability to market all of their available space, as well as giving a more comprehensive overview of what's currently on the market. Additionally, VTS has exclusive partnerships with major DC landlords to ensure their availabilities are listed on the Marketplace first, known as First-to-Market listings. This means tenant rep brokers get access to the newest inventory weeks in advance of any other platform.
"As former brokers ourselves, we deeply understand the complexities of being a tenant rep and how much time can be wasted on non-revenue producing activities. This has only been exacerbated in this incredibly challenging market," said Nick Romito, CEO. "VTS Marketplace has been purpose-built specifically for tenant reps to solve those challenges and provides a cutting-edge suite of tools to enable them to capture demand in the competitive D.C. market, by both better servicing existing customers as well as prospecting for new ones."
VTS Marketplace is built by a world-class team of engineers
Built in partnership with the industry, the Marketplace has a core founding team and senior leadership with 60+ years of commercial real estate experience, giving them unprecedented institutional knowledge of the industry's challenges. Additionally, VTS has built a world-class team of 100+ engineers hailing from technology companies including Zillow, Uber, and Facebook, who are solely dedicated to the Marketplace, ensuring an experience that is specifically catered to the way tenant rep brokers work.
Read our official announcement here.
For more information on VTS Marketplace and to activate your account, visit vts.com/vts-marketplace.