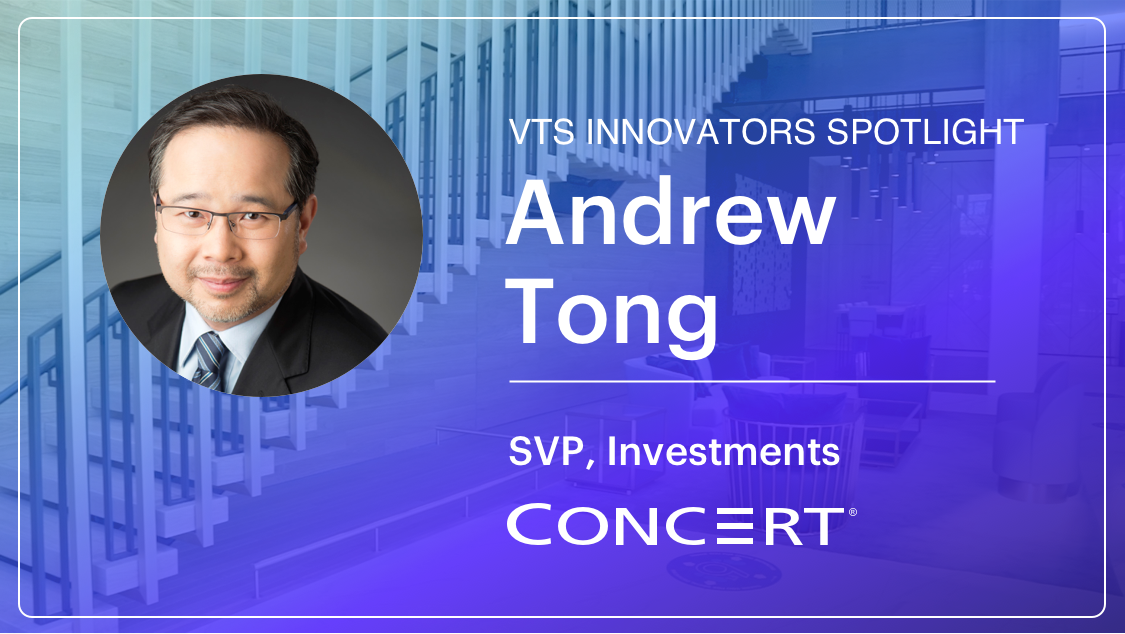 Andrew Tong, SVP at Concert Properties on Data Analytics, Tenant Relationships, and Sustainability in the Industrial Sector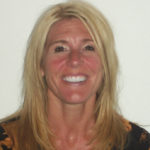 The acceleration of e-commerce and changing consumer behaviors has been magnified by the COVID-19 pandemic, resulting in a shift to online retail. This has been a significant driver of industrial real estate demand for distribution and fulfillment centers.
VTS sat down with Andrew Tong, SVP of Investments at Concert Properties and Managing Director of Concert's CREC Commercial Fund LP, to find out more about the industrial landscape in Canada and how Concert Properties is keeping up with this growth in industrial demand. Andrew shared his perspective on managing tenant relationships, the company's focus on data management and analytics, and their efforts as an enterprise on sustainability.
Read on and enjoy!
VTS: Can you tell us more about Concert Properties?
Andrew Tong: Concert is a vertically integrated Canadian real estate development and investment company based in Vancouver, British Columbia, Canada. The company is owned by 19 Canadian pension funds and is an enterprise comprising $4.4 billion in residential communities (multi-family, condominium, and seniors) and commercial properties (office, industrial, and retail). We also have a sister company, Concert Infrastructure, which is focused on public-private partnerships in Canada. The company was started 31 years ago, and I have been with them for 27 of those years.
VTS: What does your typical day-to-day role look like and how has it potentially changed during COVID-19?
Tong: I lead our Investments Team across Canada. Within our Investments Team, we have five main roles: acquisitions for all of our residential and commercial asset classes, asset management for our income properties, term financing, commercial leasing, and portfolio fund management. I also lead Concert's CREC Commercial Fund LP. This fund has an asset base that is in excess of $2 billion with over 500 commercial tenants, about 64% of them being industrial tenants. We operate across Canada – mainly in British Columbia and Ontario but have a presence (particularly in industrial) in Alberta and Quebec.
My day-to-day duties haven't changed and continue to be active and busy. What has changed is how we communicate with and relate to each other. COVID-19 has forced us to work remotely and digitally — more than ever before. In our physical office, you would bump into someone at the water cooler, but now you have to be intentional when digitally connecting with team members beyond the transactional communication related to specific projects or tasks. We have to work to truly "connect" remotely with each other in an authentic and meaningful way so that we maintain the special corporate culture we have.
VTS: Have you had to change any of your business processes or approaches during COVID-19?
Tong: Our processes and approach are quite similar to pre-COVID, except for three key differences.
First, on acquisitions, we're underwriting with more analysis. We're more discerning about the leasing assumptions or the tenant covenant reviews, and we're more critical about looking at the strength of their annual recurring revenue. The cap rate may be similar, but our underwriting assumptions need to be continuously challenged and vetted.
Second, we're putting greater emphasis on tenant relationships within our existing portfolio. We're connecting with our tenants more often and asking: How are they handling the pandemic? How is their experience with us? Are we supporting them? And of course, what impact has COVID had on their personal and professional lives?
Third, we're keeping a close eye on tenant arrears and occupancy. We've been fortunate that our commercial fund has done exceptionally well with high collections and high occupancy. However, we'll maintain great vigilance as government stimulus and rent aid starts to end.
VTS: What role has technology played in helping you navigate COVID-19?
Tong: Now that everything is being done virtually, there are fewer barriers to reaching out to a tenant in Chicago, New York, London, or elsewhere. I have found this has saved us time as in the past, we would have had to fly to meet with the decision-makers of our tenants. The world is now used to Zoom or Teams calls, so it's much more acceptable today to be able to connect with our tenants virtually rather than in person.
A second area where technology has played a significant role is data analytics. We've been spending a lot of time on that this past year to evaluate all the components of our portfolio, including how we forecast financial and leasing performance. An emerging trend is tracking sustainability. We're starting to evaluate and invest in tools related to tracking and managing our energy, water consumption, and GHG carbon emissions for our buildings in real-time.
VTS: How have you seen tenant demand change over the last year because of COVID-19?
Tong: Industrial has been exceptional. We're seeing demand increase substantially in all markets across Canada. Pre-COVID, I would have calls with our global industrial tenants and ask them, "What's your biggest challenge?" Several would say "preparing for a global recession." That was their main concern. Now when I ask them, they're worried about keeping up with rising market rents in an uncertain world. Many tenants are struggling to manage their supply chain networks given the structural shift in consumer demand through e-commerce.
The other thing we are hearing about is the discussion around converting old retail centers into industrial use in Canada. This hasn't substantially materialized yet here in Canada as tenants/landlords would struggle with security, parking, loading, zoning, and property taxes in undertaking such ventures.
VTS: Are you seeing tenant expectations change in terms of properties, deals, or leases?
Tong: Yes, in Vancouver, we're losing out on some of these very important industrial tenants who desire large warehouse distribution facilities. There isn't enough industrial land (and affordable land) available in Metro Vancouver to meet the demand.
Currently, we're working on a deal with a substantial North American industrial tenant and they shared that they could put a retail store anywhere in Canada, but due to the infrastructure necessary for warehouse distribution and logistics, in their view, that has to be a specific location and node. There is limited availability for, let's say 300,000+ square feet of warehouse space in Metro Vancouver. And if it did exist, the rents would be at record high prices. Like several groups, this tenant has chosen a smaller footprint in Metro Vancouver and they have instead expanded into Alberta, which is the next province over. Calgary and its neighboring communities are benefitting because it has well located developable serviced industrial land and employment availability. Calgary is emerging as the western Canadian industrial and distribution hub.
VTS: What do you think the industrial sector will look like after COVID-19?
Tong: Industrial is going to continue to grow for the foreseeable future, but at some point, a plateau in rents will come. Rents cannot continue to rise forever because there's an economic rent maximum that groups can afford to pay.
VTS: What's your advice for other industrial landlords as they navigate COVID-19 and beyond?
Tong: Both the industrial market and we as landlords need to work to innovate when it comes to our sustainability footprint for our industrial properties. We're certainly seeing a lot more activity on the multi-residential and office asset classes when it comes to reducing emissions and energy consumption, but industrial has additional challenges in meeting such targets. As an example, in a warehouse building, there's heat loss because truck doors are often open, whereas heat is more easily contained and managed in somewhat of a sealed office building.
We are re-working how to make these older industrial buildings more energy-efficient and have made a commitment to reduce our emissions by 2.5% a year across our entire enterprise until 2050, an overall decrease of 80%. That's a bold goal for a Canadian real estate company, but something we really believe in because climate change is here and it's up to all of us to own the problem and find solutions together.
Want more? Read on for Mark Reinikka of BentallGreenOak's thoughts on how marketing and data technologies are transforming commercial real estate during the pandemic and beyond.