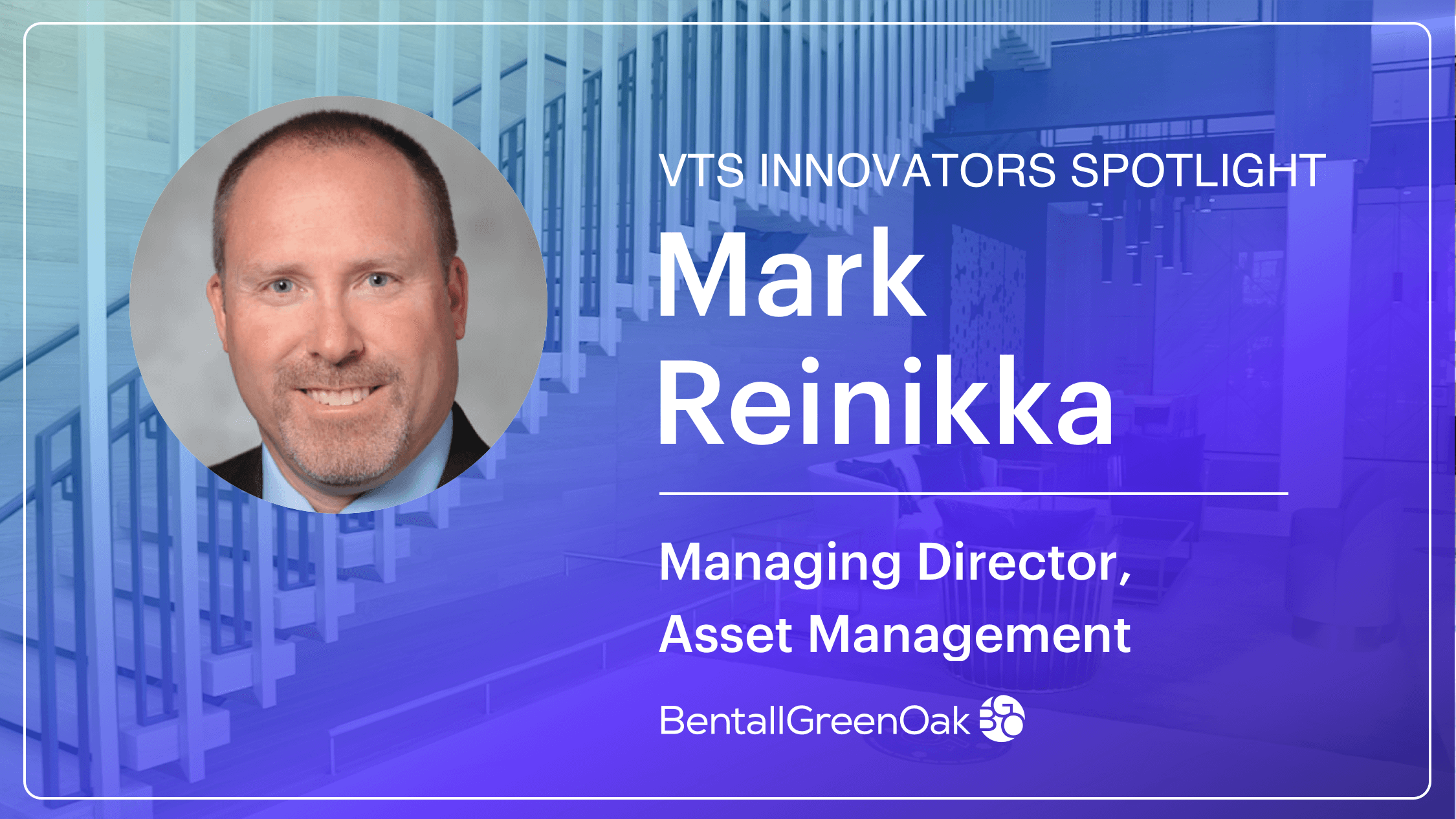 Mark Reinikka of BentallGreenOak on How Marketing and Data Technologies are Transforming CRE During the Pandemic and Beyond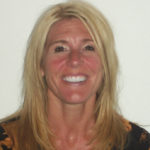 Early on in the pandemic, there was a great deal of uncertainty across all asset classes, including the industrial sector. However, since then, industrial demand has returned in full with the rapid acceleration of e-commerce as more people turned to online shopping during the pandemic. How are industrial owners using technology to capitalize on the demand in this period of high growth?
VTS sat down with Mark Reinikka, Managing Director of Asset Management at BentallGreenOak, to find out more about how the company is putting technology and data to work to set their portfolio up for long-term success. By adopting cutting-edge solutions for virtual tours, online marketing, reporting, and ongoing optimization, Mark and the BGO team are laying a solid foundation and managing their properties and customer relationships more effectively to maximize revenue.
Read on and enjoy!
VTS: Can you tell us more about BentallGreenOak?
Mark Reinikka: BentallGreenOak is a leading, global real estate investment management advisor and provider of real estate services. We serve the interests of more than 750 institutional clients with approximately $55 billion (USD) of assets under management and expertise in the asset management of office, retail, industrial, and multifamily properties across the globe. BentallGreenOak has offices in 24 cities across twelve countries with deep local knowledge where we invest on behalf of our clients. We're part of SLC Management, which is the institutional alternatives and traditional asset management business of Sun Life.
VTS: What does your typical day-to-day look like? How has it changed during COVID-19?
Reinikka: I direct our industrial asset management efforts for the United States, which totals over 40 million square feet in 25 markets. My day-to-day responsibilities are split between our existing operations and new acquisition opportunities. I work very closely with our industrial asset managers, who are located in all of our US offices (Boston, New York, Bethesda, Chicago, Los Angeles, San Francisco, and Seattle.) I also collaborate frequently with our portfolio managers and our investment team professionals.
At the beginning of COVID-19, we had to pivot to working fully remote and that changed the way we collaborate. I would say we're probably collaborating more than we did before but in a different way. We're looking forward to being back together in the office, but in the meantime, we've been effective in our remote communications with our leasing agents, property managers, and other third-party partners. We believe getting back to the office will be important for the career development of our younger talent and the more spontaneous interactions that can spark good ideas.
The last year also changed the way we manage our assets with significantly reduced travel. We've had to rely more on video and photo technology and virtual tours to manage assets and understand issues that may be occurring in and around our buildings.
VTS: What role has technology played in helping you navigate COVID-19?
Reinikka: Again, it's changed the way we collaborate and communicate. We're doing more video conferences, whereas in the past it may have been a phone call, so I'm actually having more face-to-face interactions now than pre-COVID. That additional communication has been beneficial.
In most of our assets, we've rolled out virtual tour technology for marketing our spaces as well as understanding property issues. The virtual tours have enhanced our digital marketing abilities with not only interior videos of the space, but also the common areas and exterior features. Even though we've been working mostly remotely the last year, we're finding these virtual elements helpful for internal meetings and space tours to keep business moving forward.
We've also had to implement some additional reporting capabilities to be able to roll up rent collection statistics and rent relief requests to a portfolio level and by property sector. Finally, we're in the process of rolling out the VTS platform across our portfolio globally, which will help us to better understand leasing trends and bring greater efficiency to that process.
VTS: How have you had to change your business processes or approach during COVID-19?
Reinikka: We have a pretty sophisticated IT platform, so we were able to pivot quickly at the start of the pandemic. We've increased our use of digital signatures and paperless transactions, but our other business processes didn't change dramatically. We did have to increase the bandwidth of some of our servers to support the additional Zoom calls without diminishing the performance of our other network resources!
VTS: How have you seen tenant demand change over the last year?
Reinikka: I'll speak primarily to the industrial sector as that's where I spend the vast majority of my time. Early in the pandemic, there was just a great deal of uncertainty across all asset classes, including industrial. And so, there was a pause in leasing and acquisitions while we tried to figure out how the pandemic would affect the broader economy and sector. We spent the first couple of months figuring out how we were going to respond to rent deferral requests and dug into how COVID-19 was affecting our tenants' businesses.
After that time, we began to experience demand again — first with renewals as tenants were willing to make commitments. That was quickly followed by additional tenant demand due to the rapid acceleration of e-commerce.
We made our first post-COVID acquisition a few months after the pandemic began. Since then, there has been a pretty significant increase in capital flowing into the sector. That has kept us busy as we have multiple clients with industrial mandates. We've made significant acquisitions in North America and globally in the sector, as our clients and portfolio managers see the benefits of investing in industrial.
In terms of tenant demand, it's been heavily driven by e-commerce, as you would expect, both from North American firms and foreign companies wanting to get into the US market. The Inland Empire in Southern California has been particularly active, and other port cities have been doing quite well. The sector has also benefited from reshoring of critical industries as companies are wanting to manufacture elements that are critical here in the US. We're also seeing tenants move to create additional resiliency in their supply chains, moving from "just in time" to "just in case," as they want some additional inventory on hand to deal with disruptions.
VTS: How have tenant expectations changed? Are there any changes to your properties in response?
Reinikka: We've seen some tenants, who are perhaps a little more uncertain, wanting to do shorter-term leases, and we've accommodated some of those. We also have tenants who see the long-term sector tailwinds and the expectations for rent growth, and they're willing to commit to long-term leases now. We're optimistic about continued demand and how that will translate into rent growth. There has been a fair amount of supply that has come online in the market, but demand has kept pace and markets remain very healthy.
In industrial, we haven't seen a lot of changes to the properties in response to the pandemic. But on the office side, we were one of the first firms to deploy Fitwel's Viral Response Module, a healthy building certification. We work with ULI and some other professionals to deploy technology and services in our buildings to provide some greater comfort to our tenants. That's been really well received. Obviously, we place a high priority on our tenants' safety, so where we do have those operational controls, we're proud of how we've responded during the pandemic.
VTS: What do you think the industrial sector will look like after COVID-19?
Reinikka: I expect we'll see some additional manufacturing here in the US again, particularly in critical industries, including safety equipment, medicines, and medical devices. We'll likely see some additional advanced manufacturing and the warehousing activities that go along with that. I don't think we want to be a nation reliant on other nations to supply those critical items.
We'll also see retailers get really focused on a multipronged strategy, which will include increasing e-commerce. It's very expensive for certain retailers to do distribution out of their retail facilities, so we'll see additional retailers investing in logistics and warehouse properties to satisfy that e-commerce demand. We've already seen a significant increase in last-touch distribution, so distribution into metros as opposed to out of port areas will likely continue.
VTS: What advice do you offer to other industrial landlords as they also navigate this environment?
Reinikka: We like to spend a lot of time talking to our tenants. All our asset managers are very active in the markets. Perhaps, it's now virtually instead of in-person, but we always want to talk to our tenants and understand how their businesses are changing and how we can meet their needs. I think it's important to talk to other landlords as well. Whether it's a forum, a national association, or just through personal networking, it's important to keep abreast of how other owners are observing market conditions and responding.
Continuing to invest in technology and understanding what the data is telling us about tenant demand will be critical. There's so much data out there and being able to act upon that is essential to success. Our research team is spending quite a bit of time on machine learning to understand which markets should benefit from more rent growth moving forward.