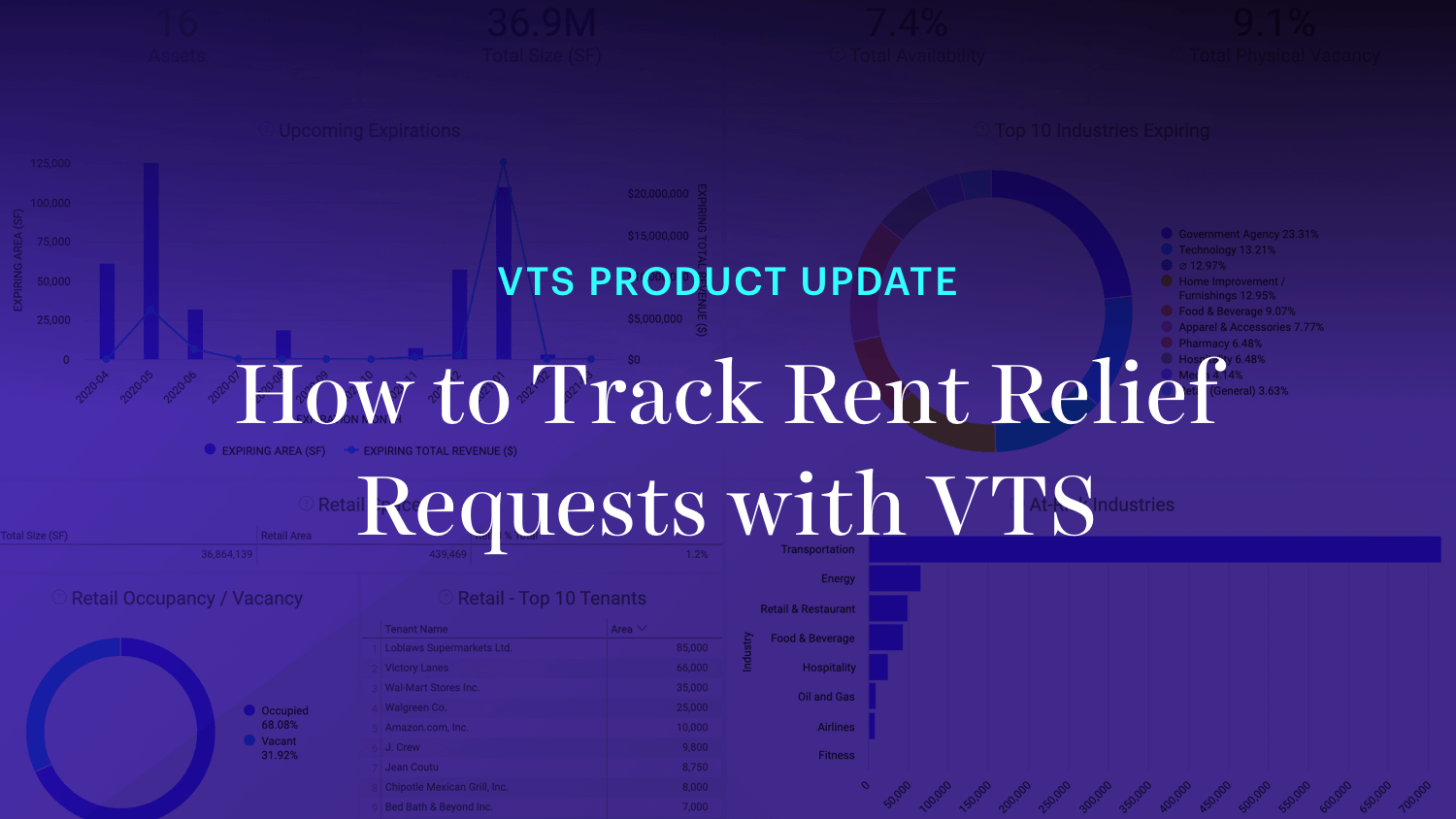 How to Track Rent Relief Requests with VTS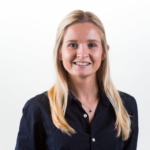 Sr. Manager, Content Marketing, VTS
With the COVID-19 situation rapidly evolving, landlords across the board are having difficulty tracking and managing a high number of rent relief requests from their tenants.
To help, VTS has functionality that enables landlords to track and manage rent relief requests — helping them get ahead of the risks associated with each situation and be the best partner possible to their tenants during this unprecedented time.
Why is managing rent review requests so hard?
Under normal circumstances, landlords would typically only receive a one-off request here or there. But in this unprecedented situation, all of a sudden, your leasing and asset management teams are juggling an overwhelming number of requests in an environment that's changing by the day.
Adding to this stress, you may not have a standard process for your tenants to follow, resulting in numerous requests being tracked by individual people in different places. Not only is this a challenging experience for your tenants, but it also makes it incredibly difficult for your organization to understand the full breadth of rent relief requests and overall impact on your business.
How does VTS help?
In VTS, users can:
Easily log tenant requests or even create a rent-review deal
See a full list of rent relief requests in a single view
Push rent-review deals through an automated approval process — that can be easily modified if this process is different from the standard deal approval process
Quickly view all the lease and tenant information needed to make a decision, including in-place and historical leases, in-place rents, expiration dates, etc.
Understand exposure to each tenant by revenue and square footage
Surface a full list of rent relief requests in the COVID-19 Business Risk Dashboard
To learn how you can track rent relief requests in VTS, read this article in VTS Learn for a step-by-step guide. (VTS Learn is our brand-new knowledge hub filled with the insights and best practices you need for using the VTS leasing and asset management platform!)
And please remember, our team is always here to help. If you'd like additional support, please reach out to your Account Manager or email info@vts.com.