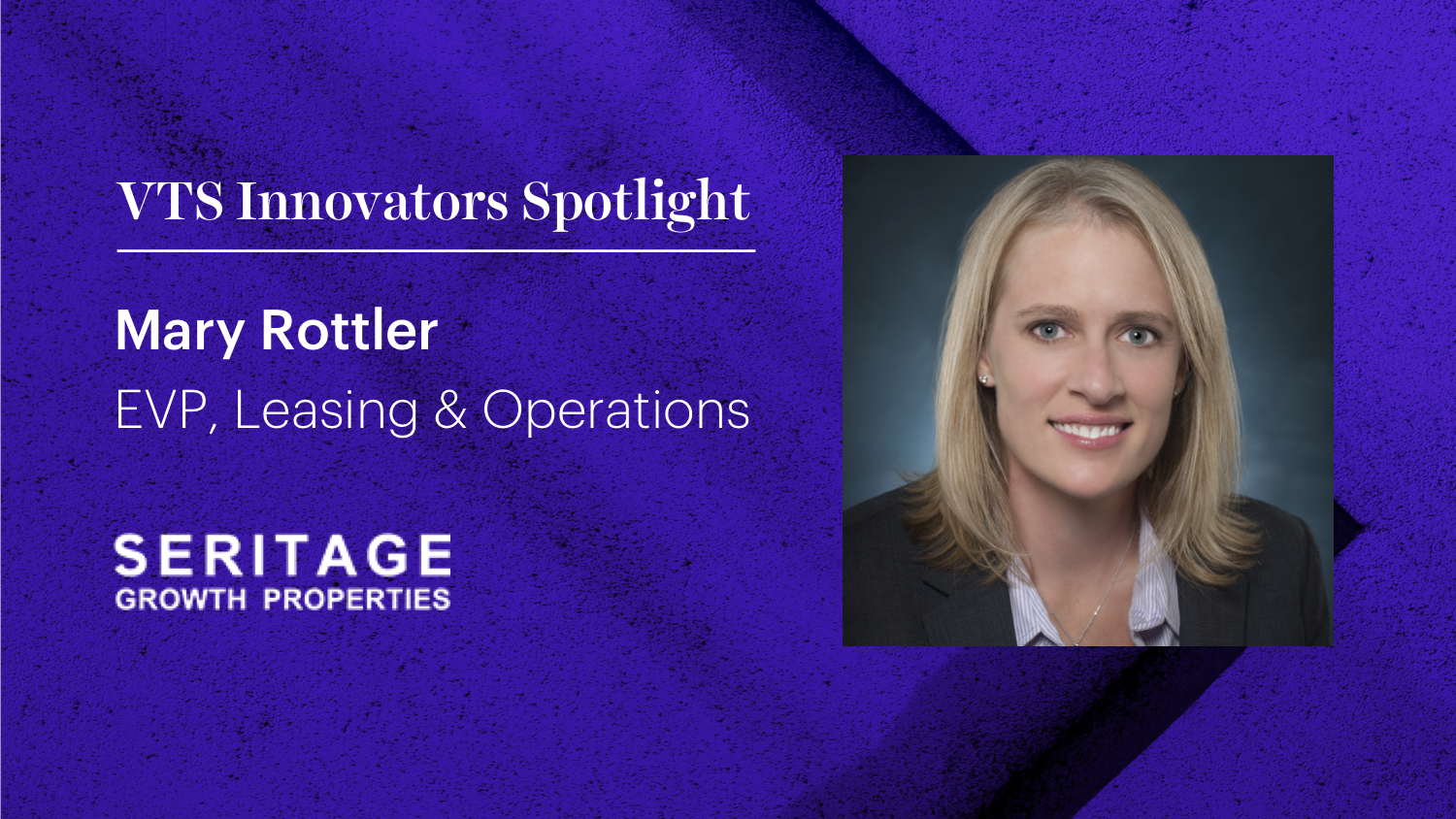 Seritage EVP Mary Rottler on Reimagining Retail Properties into Mixed-Use During COVID-19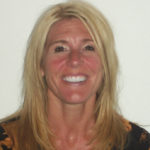 The US retail sector is no stranger to relentless disruption. However, the ongoing shift to e-commerce and shoppers' rapidly evolving tastes and behaviors have been accelerated even more during the COVID-19 pandemic.
VTS sat down with Mary Rottler, Executive Vice President of Leasing and Operations at New York City-based Seritage Growth Properties, to discuss the state of the retail market and how Seritage is responding. She told VTS that due to the pandemic, consumers are going to be more channel-agnostic than ever when it comes to shopping for products. As a real estate investment trust, Mary and the Seritage team are at the forefront of redeveloping and repositioning retail properties across the US into mixed-use live, work, shop, dine, and play destinations to meet this evolving behavior.
Read on for Mary's key insights into the state of retail. Enjoy!
VTS: Can you tell us more about Seritage Growth Properties?
Mary Rottler: Seritage is a publicly traded, self-administered, self-managed REIT totaling 28.5 million square feet in 41 states and Puerto Rico. The company was formed in 2015 to unlock the underlying real estate value of a high-quality portfolio it acquired from Sears Holdings. Our objective is to create value through re-leasing and redevelopment by approaching each asset as a unique opportunity for retail, residential, or office.
VTS: What does your typical day-to-day look like? How has it changed during COVID-19?
Rottler: Pre-COVID, I think we all felt very positive about going into 2020. There was a lot of momentum building. We had several projects that were preparing to open in Aventura, Florida, and La Jolla, California, along with several suburban retail assets.
All of that obviously came to a stop in March, just given the uncertainty of what was going to happen. I think those of us here in New York saw and felt it early. We really paused all across the US to get an assessment of how long this was going to last and what it meant for the industry. We shifted to a lot of communication with our tenants about how they were reacting in that environment. But thankfully, most of what we originally set out to develop in 2020 has shifted into this year.
It's been amazing to see the resiliency of many of these tenants. They still want to open, they still want to grow. A lot of people still recognize the need for physical retail, it's just going to be integrated with the digital component. It's just a matter of time when customers are going to be back in the stores. So, a lot of the day-to-day for the development team, the legal and leasing teams, is continuing to move those projects forward and open this year.
VTS: How have you had to change your business processes or approach during COVID-19?
Rottler: There are two things that COVID changed. One is that we're all remote and using technology to move projects and the business forward. And even though we've been remote, people have said they actually feel closer as a team because we're connecting so frequently. A lot of our team members are based in different parts of the US, so they've loved the Zoom calls because they now feel very connected regardless of where they're based. Internally, using technology really has allowed us to continue to be effective and productive even when we're at home.
The second thing impacted by COVID was communication with our tenants as it shifted much more to immediate needs and reacting to news and government regulations. We were reaching out to all our existing tenants, asking them, "What do you need? What have you seen in different locations?" When they closed, it was hard. The reopening was harder. They had supply issues bringing in new merchandise and figuring out what to do with all these Easter items now that they're reopening in June and July. It's been interesting working with the retailers during this time and this level of transparency was really important. I would say we probably have much closer relationships, not just with the leasing team but throughout the organization, including operations and property managers. I'm optimistic for that to continue in a post-COVID era.
VTS: Have you seen consumer demand change over the last year? Is it different from what you were experiencing before COVID-19?
Rottler: It's still to be determined how these shifts will have a long-term impact in 2021 as people go back to the office or a hybrid model, but there have been some interesting changes in demand. The timing was also definitely a big part of it. We have several Dick's Sporting Goods and REI stores in our portfolio, and we were surprised that demand for camping gear and bicycles went off the charts. Golf, as a category, just exploded and there were a lot of people getting interested in sports they'd never played before. People wanted to be outside and stay active. That was a surprise and it was great for our tenants. And we did what we could to support them with the "buy online, pick-up in store" model.
We were equally surprised by the home category as people continued to change rooms or create gardens. That grew beyond what any of us expected when we were evaluating risk in the spring.
We also saw the basket size grow at our retailers during this time. When people went out, it was a purposeful trip, and they wanted to go out once, stock up, and go home rather than browse around the store.
It will be interesting to see how consumer expectations will continue to evolve. Do they want to carry this package, or do they want it delivered in two hours? Do they want it sent home because they're on vacation and don't want to put it in their suitcase? Consumers now have so many different channels and ways to acquire the product.
Convenience is still going to be incredibly important, but I also think that people are going to want an experience. That hasn't changed, even though during COVID, we've gotten very purposeful in what we're creating. I believe in 2021, we're still going to want the feeling of being inspired and I think shopping destinations will have an opportunity to fill some of that need. And I think people will shift back to the joy of browsing and exploring new brands and concepts.
So, we saw that shift in traffic. I think it was great how retailers were using that same information to communicate when they were either at capacity, or which hours of the day or days of the week they were busiest. When they had fewer people visiting the store, they were encouraging people to come in during those off-peak times.
VTS: Have you seen tenant expectations change over the last year? Is it different from what you were experiencing before COVID-19?
Rottler: Pre-COVID, this was already happening, so I don't want to say it's just due to COVID, but there's going to continue to be a lot of discipline from tenants in terms of site selection. They're using data. They're using information about their customers to decide where they need to be. They're thinking about their physical footprint differently. So, as landlords, we have to continue to educate ourselves on, "What's the purpose behind that store? What's the need that the store is fulfilling for that business?" Because it could be more than just selling products. It could be part fulfillment center, part return center, or part showroom.
All of this was happening before COVID and is going to be accelerated right now because of the new digital components for retailers. And it's a great opportunity for all of us because we still believe in our centers as a gathering place, a community. We're going to bring people together and we want to do so with the right merchandising mix. What does that look like? What's the experience that we want people to have within our centers? What's there for them to do? What's there for them to see – the programming, the services?
I do believe deal structures will have more variability in the near-term. If the landlord is going to give that flexibility, then we need to have more transparency into how the tenant is going to use the space so that our interests still align. It really requires a lot more partnership between the landlord and tenant, and that will be a theme going forward.
VTS: How have you responded to these changes in demand? Have you made any changes to your properties?
Rottler: A lot of our projects are under development so one of the things we've done is really bring in some of the best practices we've learned during this time. On our retail and office projects, something we're doing now is a "healthy building" design. And those themes of circulation, gathering places, and points of interest are common, regardless of the property types.
At our existing properties, a big focus was maximizing outdoor space for stores and restaurants. We partnered with them on "buy online, pick-up in store" models and if they need expanded patio space for outdoor dining, we said, "take whatever you need." It was a real partnership and coordination at all levels, which again is my hope for 2021 and beyond that practical, rational, common sense between regulators, local officials, tenants, and landlords will continue. We'll be able to be a better industry if it does continue.
VTS: What advice do you offer to other retail landlords as they also navigate this environment?
Rottler: We've been patient and look at balancing the long-term relationships with our tenants with short-term needs. Especially during the height of COVID, we took a customer-service focus with our tenants. What do you need? How can we help you be successful? That's the approach that serves all of us the best.
At the same time, we recognize our obligation to our shareholders so there's a balance there that works for us. But in the long-term, it's about creating that communication and keeping the transparency and focus that forced all of us to work together in 2020 and bringing it forward into 2021.