The Modern Broker: 3 Golden Rules to Live By
It's no secret, commercial real estate is changing.

On the ownership side, the industry has been institutionalized, with giant, publicly traded corporations, who are subject to new regulation and reporting requirements, coming to the table. These owners are demanding more from their partners, including their brokers. On the occupier side, tenants are becoming more savvy, and with access to their own sources of market information are expecting their brokers to creatively bring value to the relationship. Across the board, new technologies are emerging that enable agency and tenant reps to work smarter, leverage data, and share information with clients in real time.
A new kind of real estate professional is taking over the industry as a result of these changes: the modern broker. The modern broker leverages the latest technology, embraces transparency with their clients, and backs up everything they say and do with objective data. Instead of spending the majority of their time compiling reports and building spreadsheets, the modern broker is much more strategic and consultative.
In order to differentiate themselves, be successful and ultimately make more money in today's market, traditional brokers are evolving into modern brokers.
So how do you actually make the jump? The Modern Broker can be characterized by these three golden rules:
1. Efficiency: Make technology part of your pitch
The majority of your clients are used to running their lives and their businesses with technology. Yet when it comes to commercial real estate, the process is flat, static and at times painful. Use technology to differentiate yourself upfront, proving to your clients that you are armed with the tools necessary to engage them in a process that is going to be far more efficient and collaborative, and will deliver them the metrics they care about.
2. Win with data
To get your clients the best possible results, you need to be ruthless in taking a data-driven approach to your leasing. You should be able to provide real-time analytics to your clients, as well as be able to optimize deals and your leasing business. Tools like VTS aggregate key data on the deals, market activity, and more, making it much easier to create a data-driven strategy and get your clients the best terms possible.
3. Transparency & accountability
Share all relevant information with your clients throughout the entire deal process – not once a week or once a month, but in real-time, as it happens. Traditional brokers have been all too willing to work in opacity, but today's clients demand visibility. Being transparent shows your clients you are fighting to get them the best deal possible, every step of the way.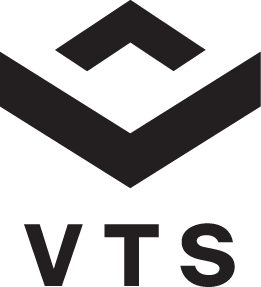 Lou Jacobsohn is a former member of the VTS team.