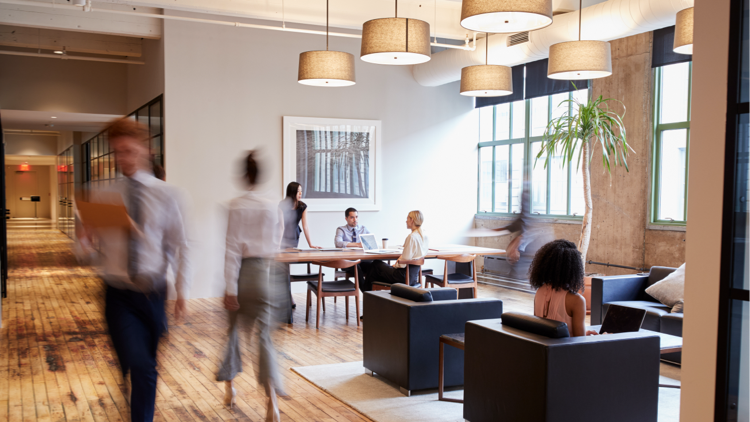 6 Things Your Tenant Wishes You Knew About Their Office Search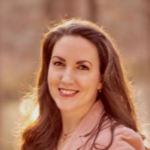 Do you ever wish you could find out what a current client really thinks about how their office space search is going? For commercial real estate brokers, having a leg up on the competition by knowing what your clients want is critical. Lucky for you, we've conducted many interviews with seasoned tenants to find out their pain points and what they wish you knew.
We've collected a list of interesting insights from tenants before, during, and after their office search. While seemingly straightforward, these tips can make all the difference when building your client's trust and securing their next deal.
1. "Don't assume I know complex commercial real estate terms."
More often than not, your clients aren't full-time leasing coordinators. Just as they don't expect you to be experts in their business, don't expect them to be experts in commercial real estate. Rattling off jargon that may seem like second nature to you is a good way to have your clients googling definitions during your pitch instead of listening.
Be mindful of this at every touchpoint. Acknowledge upfront that some terms may be foreign and that you're there to answer any and all questions. Explain terms as you use them and do it thoroughly and simply. Part of your job is to take commercial real estate lingo and present it in a way that's understandable to your client. 
Doing this removes barriers between you and your clients and builds trust. They're much more likely to work with you again when you've taken the time to make them feel comfortable and confident in the process.
2. "Show me what I don't know I need."
Tenants may come in with a plan and a list of wants and needs, but ultimately, they're relying on you to help them find an office space. While they don't want to be shown spaces that don't fit their needs, they do need your expertise to help them understand and hone in on their options.
Use your knowledge of the client's industry to educate them on how the commercial real estate industry can meet their needs, and what market trends you're seeing that may impact their search. Features like connectivity, the age of the building's systems, areas for socialization and collaboration, and building security are just a few examples of things that your client may not have considered when putting together their wish list for a new space. 
When working with a startup company, for example, it may be important to talk to the tenant about giving their company room to grow. This may mean offering them a larger space than they initially need and gathering subletting options, or showing them flex-space. When presenting the options, always keep their best interests in mind and look ahead to the next stage, not just the one they're in.
3. "We want you to share your connections."
If you've been in the real estate industry long enough, you likely have built up a list of valuable connections. New tenants may need some construction work, interior design, painting, and other services. Keep a running list of service providers you trust to do a good job and be sure to offer to assist tenants in making those connections.
Also, keep in mind that your matchmaking doesn't have to end after move-in. Keeping in touch with your tenants helps you stay up-to-date on how their company is growing and any new office needs they may have. As you continue to find ways to provide valuable connections to your clients, they will recognize you as a true resource and will be more likely to continue their business relationship with you in the future.
Integrating these tips and practices will strengthen your network, keep you on top of important tasks, and help you grow your brand, putting you on the path to becoming a successful commercial real estate broker.
4. "I want you to write a plan, stick with it, and commit."
There are two main things that can separate a good tenant rep broker from a great one: organization and commitment. By giving your tenant a detailed timeline and game plan, you're demonstrating that you are organized, can follow through, and will get the job done.
In addition, show your commitment and integrity by always sticking with your plan. If you say you're going to do something on a certain day and at a certain time, do your absolute best to make it happen. If something does go off-track, communication is key. Communicate any changes in a timely manner, be honest and upfront with the client about them, and if possible, provide them with clear options for moving forward.
5. "I've had it with a paper process."
Flipping through page after page of detailed information in large, chunky documents isn't helpful to anyone. Paper is a thing of the past — just like clients pay bills and onboard new employees digitally, they will alsoexpect a digital process for their commercial real estate paperwork. It takes up less space, puts important info right in your pocket, is better for the environment, and it shows clients that you're running a modern, streamlined business.
Start using technology to your advantage — you will find it an integral part of the office space search. Luckily, with industry-leading software like VTS, most of the property search and leasing process has become digitized, allowing both you and your client access to important documents online.
6. "I really only want to know two things: Is it big enough? And is it in my budget?"
Tenants really want to know about square footage and the price for a potential office space. Your overall focus should be around finding the most accurate answer to these two items during the office space search. 
Make sure to take hidden fees and fine print into consideration and outline them clearly for the client in language they can understand so that there are no surprises for them later on. Too much CRE jargon can get confusing, and failure to gather accurate numbers for floorplans and pricing makes it difficult for any tenant to reach a comfortable and confident decision.
Today's commercial real estate clients are looking for flexibility and value for their next office space. While "value" is subjective to the client's wants and needs, following these tips can help them have a seamless search for a new workplace.