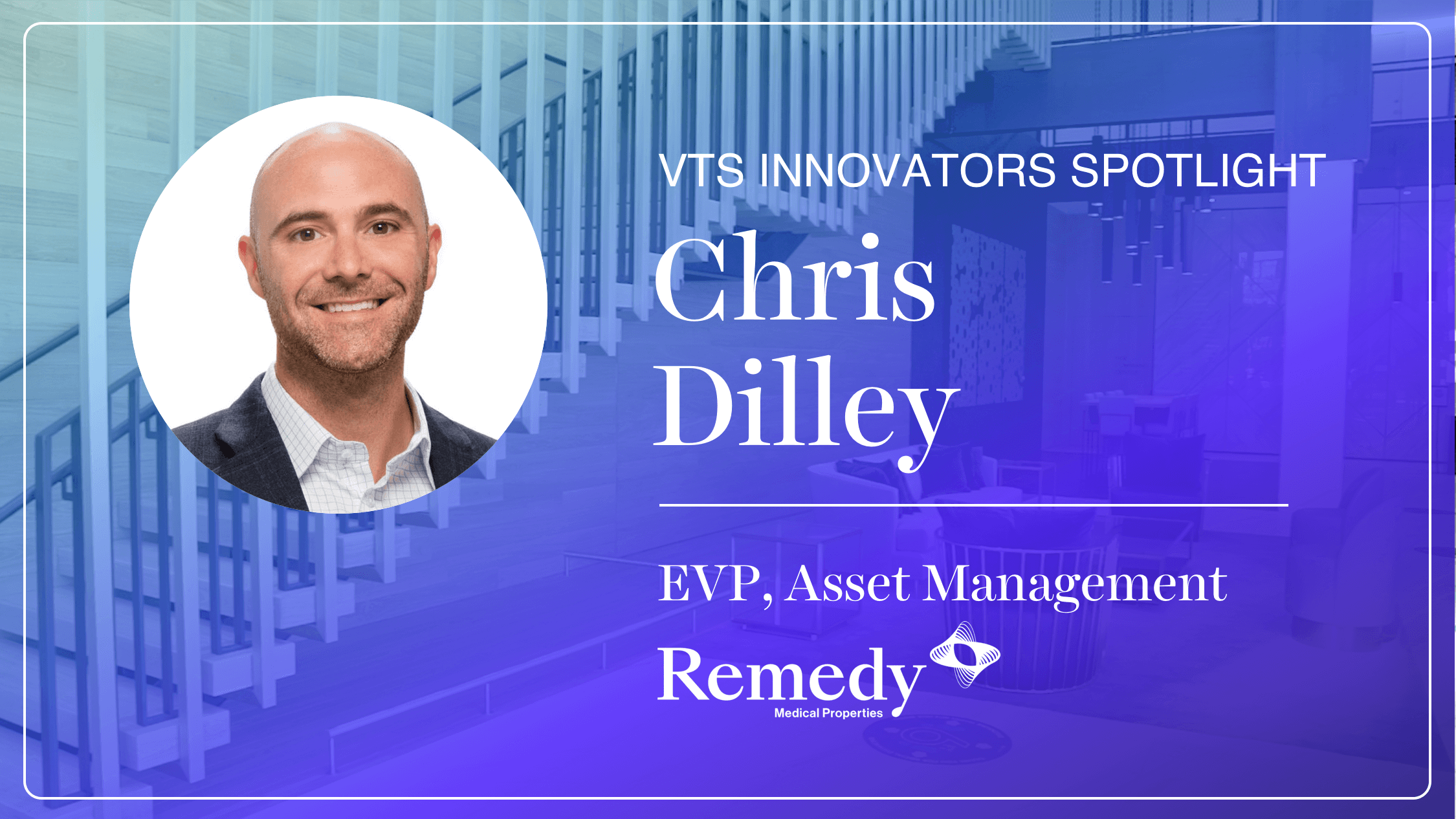 Chris Dilley, EVP Asset Management at Remedy Medical Properties, on the Need for Flexibility and Long-Term Partnerships with Tenants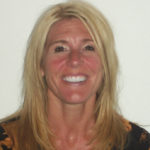 Medical real estate has a long history of maintaining stability during a crisis, even when other sectors struggle. It's long been known as a "recession-resistant" sector. The COVID-19 pandemic has been no different. While the pandemic will cause a domino effect of change in the medical office industry, there's optimism, success, and new capital as owners adapt with long-term strategies to weather the storm.
VTS sat down with Chris Dilley, EVP of Asset Management for Remedy Medical Properties, to find out more about how demand for healthcare real estate is changing as telemedicine and the need for social distancing persists. Read on for his insights. Enjoy!
VTS: Can you tell us a little bit more about Remedy Medical Properties?
Chris Dilley: Our platform has several service lines ranging from investments to asset management, property management to leasing, and ground-up development to strategic consulting and planning for hospital systems. We're headquartered in Chicago with 24 office locations across the country and 165 employees. We were formerly known as MBRE Healthcare, but in October we rebranded as Remedy Medical Properties.
We solely invest in medical office buildings. We bought our first property in 2010, and now we've grown to about 570 properties totaling nearly 23 million square feet. That easily puts us as the largest private owner of medical office buildings in the country. The majority of that growth happened after we formed our strategic relationship with Kayne Anderson in 2013. Together with our discretionary fund manager, we've got a series of closed-end, value-add funds and an open-end core fund that really allows us to play across the risk-return spectrum.
VTS: What does the day-to-day look like in your role? How has it changed during COVID-19?
Dilley: The day-to-day responsibilities haven't necessarily changed, but the way we go about them has shifted. From when the company started to now, our leadership team is very enmeshed. We all have a title, but we all wear many hats and share responsibilities across the board. My main role is to ensure the successful financial performance of our company's investments. That includes overseeing the intersection of our leasing and property management efforts. I analyze the overall value of the portfolio and strategize the best way to maximize that value, whether that's through capital investments, leasing initiatives, dispositions, etc.
I'm also responsible for communication with all our equity partners, investors, and lenders. Last year was huge on the acquisition side — in fact, we did over $1.9 billion in new acquisitions — so we had to onboard a number of new properties into our leasing and asset management platform, which was a large undertaking.
But the biggest change during COVID-19 has been the video meetings and the virtual happy hours and parties. We have a great office environment and that's been one of the things we all miss the most. Keeping that culture alive and the team together has been huge for us.
VTS: How have you had to change some of your business processes or approach to doing business during COVID?
Dilley: We've definitely had to create better communication procedures. Before COVID-19, it was much easier to walk to the office next door or loop a junior associate into a conversation by inviting them to the office and work on their professional development. Now there's just an enormous magnitude of phone calls and Zoom meetings that we didn't have before, which makes the communication flow much different. We were quick to jump on a plane and have the acquisition meeting or developer meeting or tenant meeting in person. That obviously hasn't happened over the last year.
In the beginning of the pandemic, we were dealing with an influx of rent relief requests, as was pretty much every other owner in the healthcare industry and wider commercial real estate industry. We had to administer those and figure out the best strategy for each tenant. Flexibility is key for us, and being a private company, we're able to be a bit more flexible than some public companies. Though we were fortunate to have a very low percentage of rent relief requests compared to our number of tenants.
One thing that I've said in my entire tenure in commercial real estate is you have three assets when it comes to commercial real estate. This is a very elementary way to look at it, but you've got your financial asset with the lease and your physical asset with the building, but arguably, the most important asset is the relationship. The relationship that you have with your tenants leads to other opportunities, whether that be a new development, an extension in their lease, or an expansion in a building. We aim to be a partner, not a landlord, to our tenants. I believe the way we handled these requests during the pandemic will benefit us in the future with the goodwill we've now created.
VTS: What role has technology played in helping you navigate the pandemic?
Dilley: We've realized the need to automate some of our more manual processes. We're actually using VTS a lot more than before to do some of that. We've always used VTS to track our proposals and the value of the lease, but we've started using it to more of its full capability during the pandemic. And we found that this one piece of technology has led us down several other evaluations that will help us create even more workflows and processes that are more beneficial to our employees.
VTS: How have you seen tenant or visitor demand during the pandemic?
Dilley: On the tenant side, our retention rate is north of 90%, and it's been that way since we started. And last year, we still saw occupancy gains and absorption, but at a slightly lower clip than pre-COVID.
Companies weren't thinking much about growth in March through September, but that's definitely rebounded in recent months. Some of the expansion and development projects that had been planned in early 2020 got pushed while people figured out how to deal with the pandemic, but now they're going to be 2021 projects.
As far as changes with the visitors, we're taking a lot more cleaning measures as anybody can imagine, but it's the telehealth component that everybody had been worried about and was forced upon our industry. Pre-COVID, people were slow to adapt to telehealth, but now it seems like it's definitely being used primarily for initial visits, primary care, and dermatology — not for more highly acute care.
You're not going to get knee surgery with telehealth, but we've seen the initial visits happen that way, which has actually led to more demand for larger spaces. Our tenants need three exam rooms and one telehealth room where before it was just three exam rooms.
VTS: How have tenant or visitor expectations changed? Have you made any changes to your properties in response?
Dilley: We've seen the need for wider corridors and larger suites so patients aren't sitting right on top of each other in the waiting room, for example. We've seen tenants expand, sometimes into the vacant suite across the hall and then they have both a well visit and a sick visit. That way they don't have someone with a cold that could potentially be COVID-19 coming into the same room as someone coming in for follow-up on their knee surgery. We've just seen that general need for expansion and larger spaces.
VTS: What do you think the medical office sector will look like after COVID-19?
Dilley: I believe we're going to see the trends that were starting pre-COVID continue unfolding. Healthcare systems are continuing to push uses off-campus to a lower-cost setting. There will be continued consolidation among healthcare systems. I definitely see growth in this sector, and I think it will come naturally, due to the growing and aging population and the need for larger spaces, and the reworking of existing clinics to allow for distancing. I don't foresee social distancing going away — I don't really think you're going to walk into a packed waiting room ever again.
Regarding capital markets, we've seen a strong performance of medical office assets throughout the pandemic, and we've seen that before. We saw it during and after the 2008 Financial Crisis. We saw it with the Affordable Care Act rolling out. Now with the pandemic, we've seen this sector weather the storm really well. Throughout COVID-19, we've also seen this accelerate the amount of capital being invested into this sector, some of it from overseas. There's an ample amount of capital chasing this product due to its stability.
VTS: What advice do you offer to other medical office landlords as they also navigate this environment?
Dilley: The theme you're probably going to continue to hear is flexibility. Be accommodating and flexible with your tenants. That's just so important to them, and can be equally valuable to you if they become a long-term tenant and create more value in your property.
I would also say seek advice from others in the industry. I do that. I have colleagues who I reach out to and we talk often about how they're dealing with this. The pandemic is something the vast majority of us have never seen, so I recommend picking up the phone and bouncing ideas off each other. There's no need to keep everything close to your vest. When we get together for industry roundtables, we share best practices. And I don't believe that people should be afraid to do that.
Want more medical office insights? Check out the below: