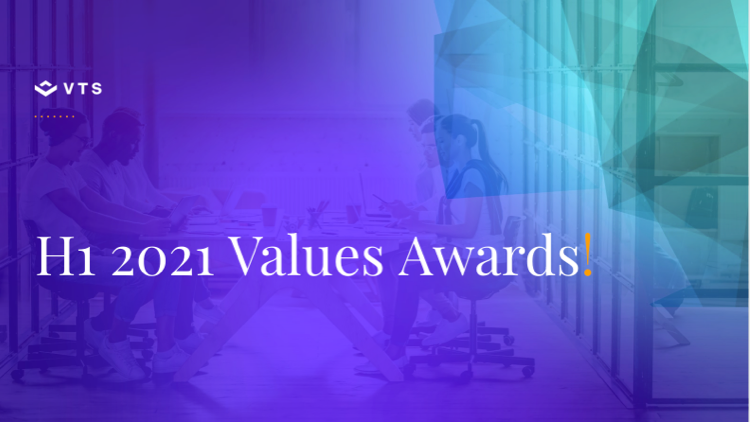 VTS Celebrates our Summer 2021 Values Awards Winners!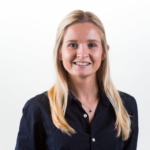 Sr. Manager, Content Marketing, VTS
At the start of 2019, we went through a bottom-up process with all our global employees to generate a complete list of our company values. It's one of our greatest sources of company pride, but we couldn't stop there. We now needed to integrate these values into the fabric of our company and use them to build our culture and a sense of community through them.
As part of those efforts, we created a bi-annual values award ceremony to reward six people (one per value) for living and breathing the values through their work every day. These six people are selected through nominations from their peers and each winner is awarded a $1,000 bonus. We couldn't be prouder to announce the winners of our summer 2021 bi-annual Values Awards. Enjoy!
1. Strive for excellence
Through constant innovation and iteration, we get better every day.
Congratulations to Lee Ourand, Senior Software Engineer, for representing this value and receiving this award! Lee is one of the most nominated employees at VTS for our values awards. He's known as someone who sets our quality bar higher and never gets discouraged, even if a situation may stump him and the team.
2. Be customer-obsessed
We're committed to making our customers smarter and faster. When they succeed, we succeed.
Congratulations to Céibhe Pyke, Lead Product Manager, for representing this value and receiving this award! Céibhe is someone who deeply cares about our customers. She's tireless in trying to understand their needs and how our product solves their problems. Specifically, she has been working endlessly on our tenant management features since the start of this year, rolling out product improvements with some of our top clients including Brookfield Properties, Invesco, Oxford Properties, and Tishman Speyer. Céibhe always digs in regardless of how hard the challenge may seem in order to deliver on customer needs and feedback — she's truly customer-obsessed!
3. Take ownership
We're bold in our actions and accountable for the results.
Congratulations to Alex Liriano, Hardware Operations Manager, for representing this value and receiving this award! A few months ago Alex stepped into a role that hadn't previously existed at VTS — Hardware Operations Manager. Alex has done an incredible job taking ownership of this role and balancing many responsibilities: creating processes, learning the technical details of our hardware, and configuring a massive influx of new deployments. None of this could be done without dedication to the craft and ownership of a department that's critical to the growth of VTS Rise.
4. Appreciate the difference
We thrive on unique perspectives and experiences. We use them to improve ourselves, our work, and our community.
Congratulations to Jaclyn Pomerantz, Senior Director, People Operations, for representing this value and receiving this award! Jaclyn's in the unique position of being a sounding board for the entire company and she listens to everyone with an open mind and always values the point of view of the person coming to her. She treats everyone with dignity and respect, and VTS is very lucky to have someone who thrives on the unique perspectives and experiences of everyone at the company and uses them to improve our community.
5. Be curious
Curiosity fuels our growth. We seek opportunities to teach as well as to learn.
Congratulations to Vikrant Ghate, Market Research Manager, for representing this value and receiving this award! Since day one, Vikrant has done everything in his power to be the best at his job. He's insanely curious about everything and relentless in becoming better at understanding the data product. When working on key takeaways for the data reports, he always proactively reaches out to see if he can help. Vikrant also works hard to put a smile on each and every person's face he works with to make their day more enjoyable and to acknowledge they're doing a great job.
6. Move as one
Collaboration is essential. We operate as one team with a shared mission.
Congratulations to Naomi Ruele, Senior Analyst, for representing this value and receiving this award! Naomi has brought a positive, forward-thinking attitude to everything she's done at VTS — from her start as a Product Marketing Intern to her move to and growth within the Business Insights team. She dove in head-first to help the team scale how we delivered insights to clients and to ensure smooth engagement with the cross-functional teams involved. As the team has evolved over the last few months, Naomi has continued to play a key role in keeping up with client deliverables and is now also playing a starring role in training our two new analysts. She's always Moving as One with our clients and internally across our teams.
Another round of applause to Lee, Céibhe, Alex, Jaclyn, Vikrant, and Naomi! Stay tuned for our next values award ceremony.