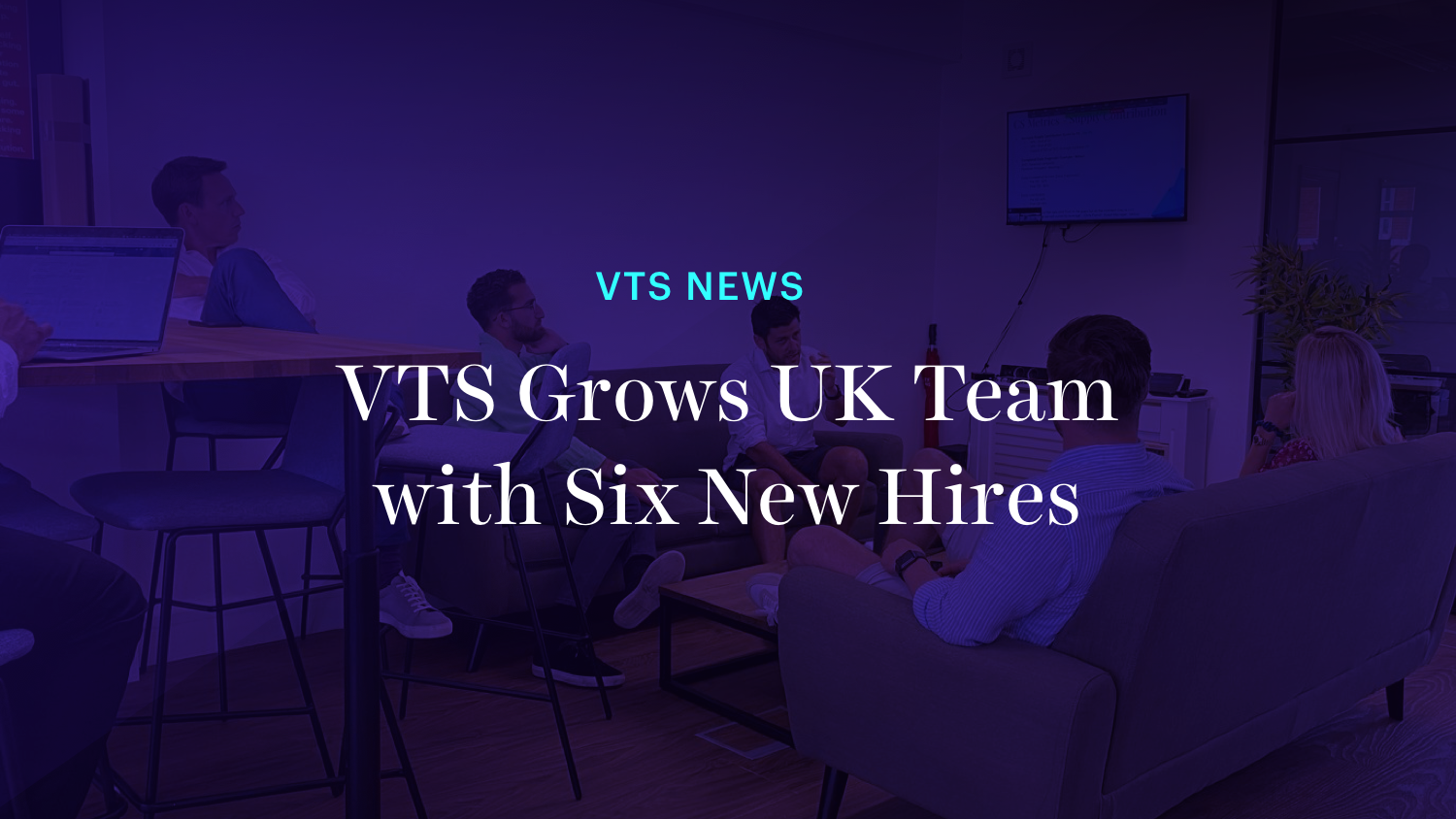 VTS Grows UK Team with Six New Hires!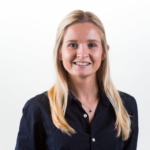 Sr. Manager, Content Marketing, VTS
Our team in the UK has expanded significantly with six new appointments this summer following rapid momentum over the past year, and an additional half-dozen open roles!
Charlie Wade, EMEA Managing Director at VTS, said: "We've experienced fantastic momentum in the UK and are excited to expand our team to keep up the rapid pace. It's great to see VTS alumni Sebastian Abigail return to the team to drive the further expansion of VTS Rise, which has launched to market at a critical time as landlords look to enhance the workplace experience, welcome tenants back to the office, and understand how people are utilizing space post-COVID-19. We're also thrilled to welcome Kuldeep to evolve our offer in market and research analysis, and look forward to welcoming all our new joiners to our expanded London HQ in due course."
Welcome to our six new hires in the UK!
Recent hires include the appointment of workplace expert Sebastian Abigail as Principal, who rejoins the VTS team having spent fours at the company until 2019. Sebastian arrives from premium workplace and meetings venue operator Convene, where as Vice President for Business Development he collaborated with leading landlords and blue-chip occupiers on amenity-rich flexible workplace solutions.
Back at VTS, Sebastian will lead the European roll-out of VTS Rise, the world's leading tenant engagement platform that enables landlords to curate the best possible environment for work and provides real-time, data-driven insights on how tenants are utilizing space and amenities. Following our acquisition of Rise Buildings, VTS Rise formally launched to market in July 2021, and in the first 100 days post-merger, the technology has been quickly adopted across 300 million square feet of commercial real estate in 161 cities.
Sebastian Abigail, Principal at VTS, said: "I'm thrilled to re-join the VTS team at such an exciting time for the business and the real estate industry. The acquisition of Rise is the latest key strategic step for VTS to deliver on our vision to become the industry's modern operating system. VTS' sustained growth during the last year, and the overwhelming adoption of VTS Rise from our existing clients since the acquisition, demonstrates how the industry is committed to using innovative technology to deliver value to their customers and returns to their investors."
Another new hire is Kuldeep Gadhary who has joined the VTS team as Senior Research Analyst to expand our data offering and deliver forward-looking market analysis to our clients. Focusing initially on London and supporting the strong client base, Kuldeep will lead our UK research practice. Kuldeep has over 15 years of experience in the real estate sector, joining from BNP Paribas Real Estate where she was Senior Associate Director, having previously worked as a research analyst at both Savills and CoStar Group.
Our other new hires include:
Judy Elvey as Marketing Lead, EMEA
Elizabeth Atkins as CRE Data Analyst
Daisy Frances Munro as Client Advisor, UK
Serenella Bardeggia as Lead UX Researcher
We've also seen strong uptake by global commercial real estate agents
We've also experienced rapid growth and momentum since the beginning of 2021, expanding our global headcount by more than 30% and our 750+ client roster to include international players like Tishman Speyer, Oxford Properties Group, Starwood Capital Group, Brookfield, CBRE Global Investors, Barings, Goldman Sachs, and GLP — just to name a few! Since our company's inception, leases with a cumulative value of over $85 billion have been executed on the platform across 44 countries.
We've also expanded our office space at 58-59 Great Marlborough Street in London to ensure we have a best-in-class collaborative workspace for our growing team. In fact, our landlord LM Stern was also the first UK landlord to sign up to the full VTS platform, including VTS Rise and VTS Market in the UK!
Nick Romito, CEO at VTS, said: "Despite the challenges of the past year VTS has continued to go from strength to strength, growing our team and expanding our product base. We are thrilled to be significantly investing in the UK and Europe over the next year and welcoming great new talent to the VTS team who will play a vital role as we continue to develop a full-service platform that digitizes the entire asset experience."
Get started with the VTS platform today
The VTS platform manages over 12 billion square feet of commercial real estate assets on the platform encompassing office, retail, and industrial properties. A third of office space in Central London offices are managed on the VTS platform.
VTS continues to experience rapid growth and we're actively hiring within various roles throughout the organization. For more information on our open positions, visit www.vts.com/careers.