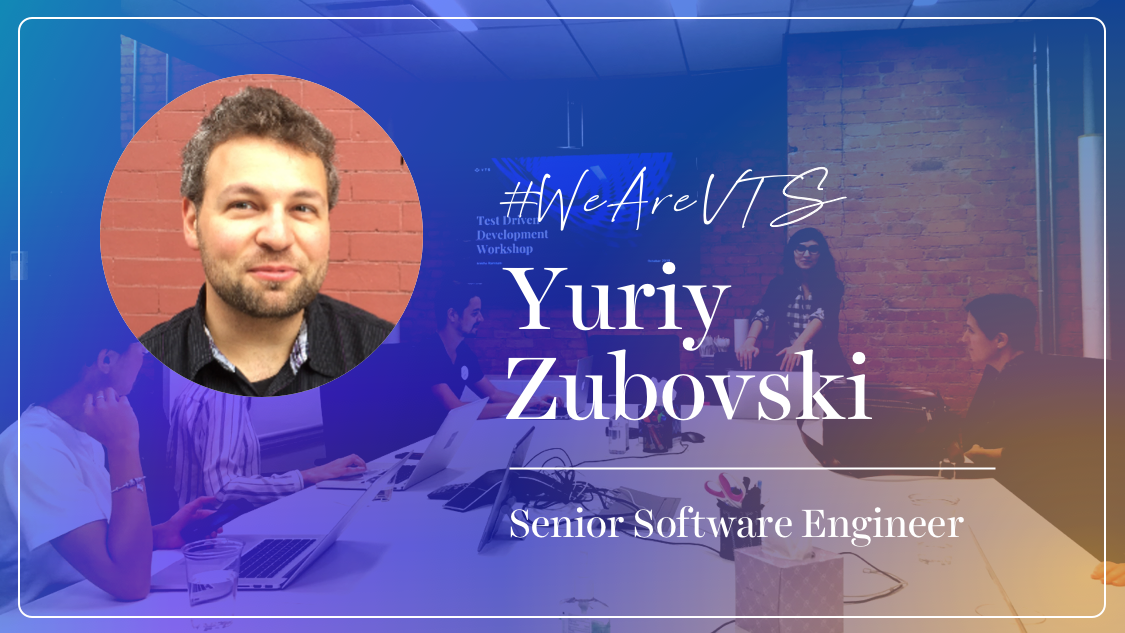 #WeAreVTS: Senior Software Engineer Yuriy Zubovski on our Culture of Being Students and Teachers
The VTS team consists of folks with a diverse set of personalities, talents, and perspectives, and we want you to meet them! That's why we created this #WeAreVTS blog series to highlight some of the many outstanding people we have at VTS, get a closer look at their dynamic lives, and learn more about the important roles they play.
For our second employee Q&A in the series, we're spotlighting VTS Senior Software Engineer Yuriy Zubovski, who has been part of the VTS family for the last four years. We hope you enjoy getting to know Yuriy — and the other VTSers who are featured in the coming months!
VTS: In a sentence or two, can you explain what you do here at VTS?
Yuriy Zubovski: My official role is that I maintain our infrastructure, keeping the site up, secure, and able to handle all of our user traffic. Unofficially, I often optimize SQL queries and am frequently tapped a repository of institutional knowledge about our core application's code base.
VTS: Where are you based right now?
Yuriy: Hoboken, New Jersey.
VTS: What was your professional journey like that led you to VTS?
Yuriy: In 2010, I graduated from Carnegie Mellon with a B.S. in physics, which I did not use at all. I immediately set that aside to work as a database developer at S&P Capital IQ. From there, after a couple of years, I moved on to a company called RelSci LLC where I honed my Microsoft ecosystem engineering skills. And then I set those aside too, to come work at VTS where we do nothing Microsoft related. I've now been here for the past four and a half years.
VTS: What did a typical weekend used to look like for you? And what does it look like for you now?
Yuriy: On my typical weekends, I used to stay inside and avoid doing any sort of commuting. They were almost what everyone in the current self-quarantine era is having to self-impose. However, my weekends now have changed. I spend a lot of time outdoors. I go sit in the parks. It was a beautiful summer to get out, read, and go for walks.
VTS: What was your dream job growing up?
Yuriy: I come from a family of programmers, so growing up I wanted to do anything but that. I wanted to be a scientist and was always interested in physics. Across the various subjects in physics, what really caught my eye were lasers (pun intended). In my junior year of college, I had the opportunity to work in a laser lab and took it, which was an amazing experience. I have no idea what happened to that dream. I guess I ended up going the way that my family had gone and became a programmer.
VTS: What excites you about what you do at VTS?
Yuriy: I really like figuring out how stuff works. And there's a lot of stuff out in the world that you could figure out, but most people have already done that. In software engineering, if you need to figure out how a piece of software was written, the person who wrote it may not be at the company anymore, so no one knows how it works. Or even if they are, if enough time went by, they might not remember. And when you're figuring it out, it feels like you're an archaeologist, but the things you uncover still work.
At VTS, we have this really good culture of being students and teachers. The engineers have a meeting, called Group Code Review, where everyone gets the opportunity to present something interesting that they found, a clever solution to something, or a best practice that they want to share out. That is just another opportunity to find out how more stuff works, to share it, and to learn from others. I love that at VTS.
VTS: What's one thing you have loved about working from home? What's been a challenge?
Yuriy: I have not had many challenges with working from home. Our engineering team was set up really well to work remotely. And I happen to not have too many distractions at home, so I'm lucky in that respect.
Something I have started doing while working from home and enjoyed is starting my day with a walk that was about the length of my commute to work. I go for a walk in the morning, come back, and start my day. Then I end my workday by going for a walk as well. It helps bracket the start and end of my days the way a commute would and that has been a wonderful experience. It has been great being able to close the computer at night and not feel like work and home are in the exact same place.
VTS: What is your advice for someone who wants to be in a role similar to yours?
Yuriy: There is no playbook. There is no perfect way to do something with infrastructure. In fact, there are a lot of different ways you could do something, and we use some of those ways here at VTS. I would say to anyone who is trying to approach this role to not expect to have the perfect answer and instead expect to figure out the best answer for the moment, and then document everything you did, because that answer may change later.
There is a lot of searching on the internet, and there is a lot of trial and error. But you come out of that with a lot more understanding of the problem you are solving, which often sets you up to solve the next problem faster and better.
Learn more about other VTSers featured in this #WeAreVTS Q&A series: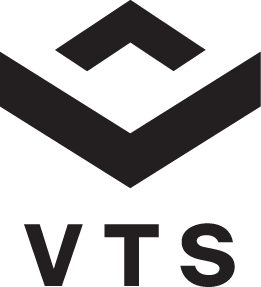 Elijah Alexander is a former member of the VTS team.