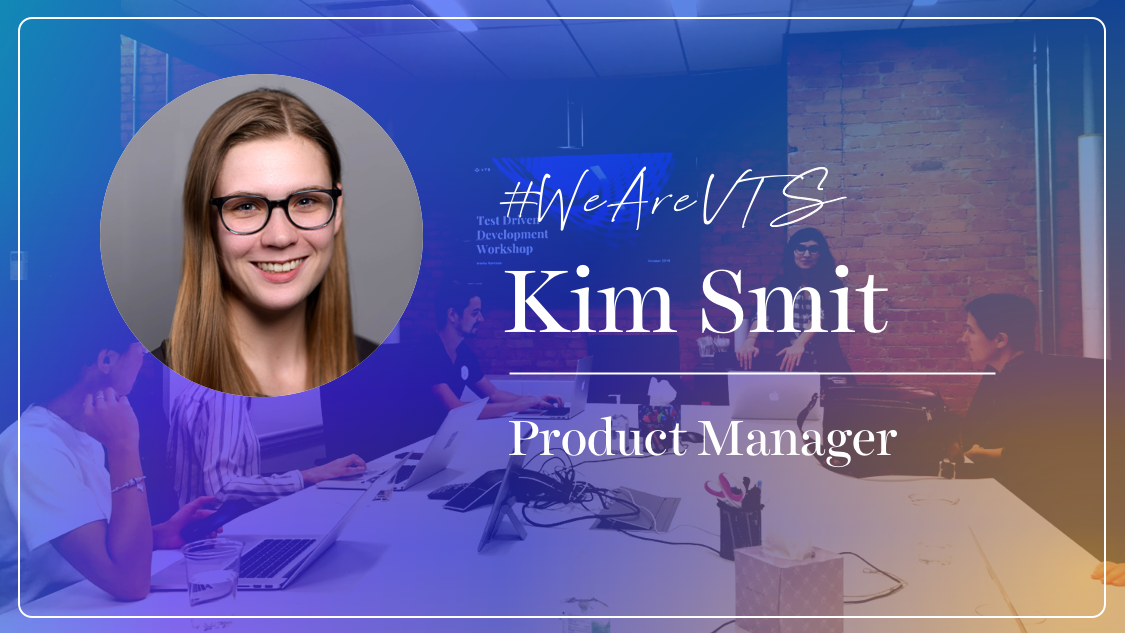 #WeAreVTS: Product Manager Kim Smit on Finding the One Piece of the Role You're Passionate About
The VTS team consists of folks with a diverse set of personalities, talents, and perspectives, and we want you to meet them! That's why we created this #WeAreVTS blog series to highlight some of the many outstanding people we have at VTS, get a closer look at their dynamic lives, and learn more about the important roles they play.
For our next employee Q&A in the series, we're spotlighting VTS Operations Product Manager Kim Smit, who has been part of the VTS family for the last 2.5 years. We hope you enjoy getting to know her!
VTS: In a sentence or two, can you explain what you do here at VTS?
Kim Smit: I started at VTS as an executive assistant supporting our Chief Marketing Officer, Chief Product Officer, and Chief Engineering Officer for the past 2 years.
However, I've recently transitioned to a new role as an Operations Product Manager, focusing on improving and standardizing our operations and communications as a Product, Engineering, and Design team.
VTS: Where are you working from right now?
Kim: Bronx, New York
VTS: What was your professional journey like that led you to VTS?
Kim: My professional journey to VTS is a winding path. My background is actually in studio art, specifically printmaking, which is a very process-oriented discipline. From there, I worked with a small company that managed corporate art collections. After some time, I reflected on what I truly enjoyed about both printmaking and collection management to determine the next step in my career.
I made the jump to an executive assistant because the role encompasses that balance between creativity and process in an energetic environment in which I find motivation. After two years in the role, and familiarizing myself more and more with the teams of each executive I worked with, the transition to operations was a natural fit.
VTS: Is there a moment you can recall that's made you proud to work at VTS?
Kim: I was lucky enough to be the People Team representative during VTS' 2019 President's Club trip. During a group dinner, our CEO Nick prompted us with this same question, "What makes you proud to be at VTS?"
The entirety of that dinner was spent going around the room, one by one, sharing and listening to individual stories. The amazing thing was each story was completely unique, with its own personal weight specific to the person who was sharing it. It may be cheesy, but the amount of love and pride we all have for VTS could be felt in the air.
VTS: What did a typical weekend used to look like for you? And what does one look like now?
Kim: I tend to be more of an introvert, so pre-COVID a lot of my weekends were dedicated to rest, including lots of at home time to recharge and prepare for the week ahead. In this COVID, remote-work world, I find that I don't need as much of that down time to recharge. Now, I find there's more space for activity and hobbies.
I picked up gardening for the first time this summer; and since it was my first time doing it, I planted way more cucumbers than I could eat. And so, making multiple jars of pickles became a new, very enjoyable weekend ritual.
VTS: What was your dream job growing up?
Kim: I wanted to be an animator at Pixar. Growing up, I thought Pixar had the most innovative and captivating stories and would spend a lot of my time drawing Disney characters. My family is one of those Disney fanatic families, where we kind of live and breathe it. I'm both proud and embarrassed of that.
VTS: What excites you about what you do?
Kim: I think something that should be celebrated and feels unique to VTS is that everyone is truly themselves. It's freeing to walk into work every day, whether it's at home or actually in the office, and be able to show up as myself. And the best part is, everyone else is doing this same thing. To me, it creates an environment that is true, positive, and motivating to be in.
VTS: What is one thing you have loved about working from home?
Kim: It's been awesome to have more time and more mental space to just dive into hobbies. Like I said, I'm learning to garden. There is no chance I'd wake up at 5:00 AM to water it if I needed to commute into work every day. And of course, the garden brings vegetables, so the next layer of the hobby is learning how to preserve or cook them best. This of course takes time and energy, which I have more of when working remotely.
VTS: And what's been a challenge while working from home?
Kim: I talked a lot about how awesome everyone is at VTS and what the energy is like across the company, and it still exists while working from home, but it's just not at the same level as in person. I miss those one-off conversations you have in passing with someone you don't normally work with and building relationships with people.
VTS: What is your advice for someone who wants to be in a role similar to yours?
Kim: For any role, I think it's important to find that one piece you're passionate about. For me, it's sitting at the top of that funnel where all these initiatives come in and organizing and prioritizing all of them, so at the bottom it comes out controlled and digestible.
Once you find that one piece that you're passionate about, just keep iterating and growing in it- learn more things and talk to more people. Hopefully, you grow to a point where you find the next thing that you're passionate about and then you just repeat the process again.
Learn more about other VTSers featured in this #WeAreVTS Q&A series: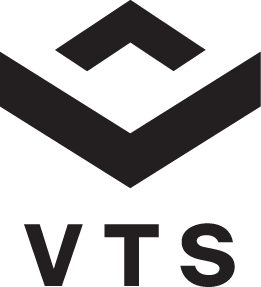 Elijah Alexander is a former member of the VTS team.