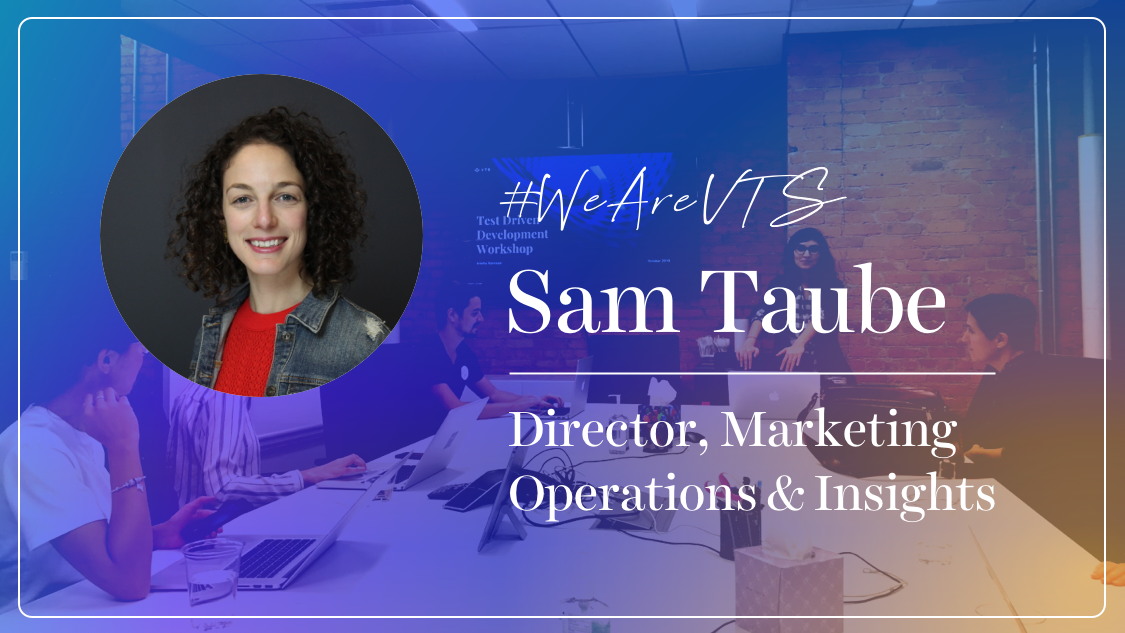 #WeAreVTS: Marketing Operations Director Sam Taube on Always Being Curious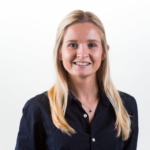 Sr. Manager, Content Marketing, VTS
The VTS team consists of folks with a diverse set of personalities, talents, and perspectives, and we want you to meet them! That's why we created this #WeAreVTS blog series to highlight some of the many outstanding people we have at VTS, get a closer look at their dynamic lives, and learn more about the important roles they play.
For our next employee Q&A in the series, we're spotlighting VTS Director of Marketing Operations Samantha Taube, who has been part of the VTS family for the last 2.5 years. We hope you enjoy getting to know her!
In a sentence or two, can you explain what you do here at VTS?
I am the Director of Marketing Operations and Insights. I, along with my awesome team, are responsible for the technology, reporting, and processes that keep the rest of the marketing team humming. Our goal is to enable marketing and our cross-functional partners to operate efficiently and to scale with quality and consistency.
Where are you based right now?
Portland, Maine.
What was your professional journey like that led you to VTS?
I've spent the majority of my career (10+ years) in B2C Acquisition & Growth marketing. This meant developing and deploying marketing campaigns across both online and offline channels. While I love marketing, throughout my career I've always been drawn more to the operational side of marketing than the creative side. I always want to understand how things work, how we can build repeatable processes, and how we can collaborate with other teams to bring a vision to life. When I discovered the MOps (short for Marketing Operations) role at VTS, I was excited by the opportunity to stay within marketing but pivot to a function that really spoke to how I love to operate day to day.
Is there a moment you can recall that's made you proud to work at VTS?
I wouldn't say it is just one moment specifically but as I mentioned, I don't come from a typical B2B Marketing Operations background. VTS, and specifically the people I get to work with every day, have given me the space and support to learn, grow, and develop into a Marketing Operations expert. Their support and the culture at VTS is something I am very proud of.
What did a typical weekend used to look like for you? And what does it look like for you now?
On a typical weekend, I would be throwing dinner parties with my husband in our Brooklyn apartment. Now, living in Portland Maine, we spend our weekends hiking or exploring the many beaches of Maine with our dog Frankie.
What was your dream job growing up?
I wanted to be a pop star.
What excites you about what you do at VTS?
I get to learn every single day. There are always new challenges or problems to solve and I get to figure out how to work through them.
What's one thing you have loved about working from home? What's been a challenge?
I have loved spending more time with my family but I have really missed the daily interactions with my colleagues.
What is your advice for someone who wants to be in a role similar to yours?
Be curious. Curiosity and problem-solving are both critical to marketing operations. Our job is never done so always being curious about how to improve is key.
Learn more about other VTSers featured in this #WeAreVTS Q&A series: