Intuitive software built for industrial landlords.
TENANT RELATIONSHIP MANAGEMENT
Optimize how you manage and leverage existing tenant relationships with critical information about leases, contacts and active deals centralized on one platform.
ANALYTICS & REPORTING
More efficiently aggregate and analyze market, broker and portfolio data. Better predict future demand and proactively plan for upcoming requirements.
DYNAMIC SITE PLANS
See an asset-level view of tenant information, active deals, rent roll, adjacencies, expiration dates, pipeline activity, and budgets all in one place.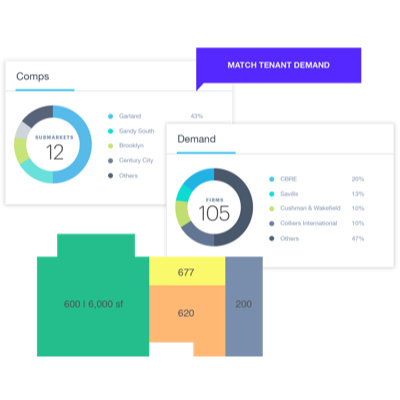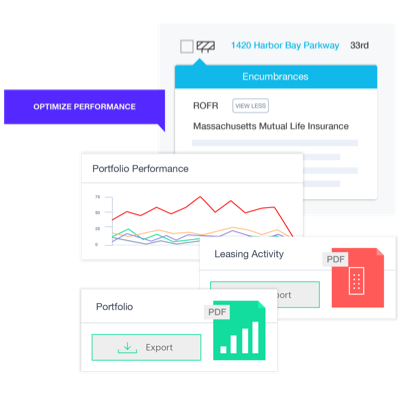 LEASE DATE & ENCUMBRANCE TRACKING
Alerts proactively show critical lease dates and inform you when new deals conflict with existing leasing obligations. Never be encumbered by an encumbrance again.
LEASING PIPELINE & DEAL TRACKING
Improve conversion rates and expedite deals by leveraging real-time data to make smart decisions faster.