The Top 4 Best Commercial Real Estate Podcasts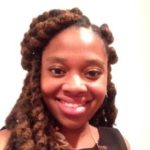 If you're an audio learner, the dozens of online publications and social media thought leaders aren't necessarily your preferred way to consume news. Thankfully, there are a few great commercial real estate podcasts out there. Give them a listen as you drive or walk to your next meeting:
The Top 4 Best Commercial Real Estate Podcasts
1. The Commercial Real Estate Show
Michael Bull, the founder of Bull Realty, hosts this weekly one-hour show. Whether you're searching for market intelligence, forecasts, or selling strategies the Commercial Real Estate Show has something for you. Experts from Co-Star, the Federal Reserve, STR Analytics, and other top firms routinely come on to speak about any and all sectors in the industry. You can catch the show on iTunes, its website, on 11 different radio stations, or Youtube!
2. Commercial Real Estate Online: Coaching for Brokers and Agents
John Highman wastes no time getting to the point in each of his 10-35 minute clips. Focusing primarily on sales, leasing, and property management — and occasionally retail — Highman delivers exceptional tips for both newcomers and seasoned sellers. His five-part series on cold calling and brokerage prospecting acts as a deep-dive into the two biggest challenges for those starting out.
3. CRE Radio: Commercial Real Estate with Howard Kline
Howard Kline, a real estate lawyer of 35 years, appeals to a more connected and digitized audience, by interweaving trends from other industries and highlighting how you can capitalize on them.  In addition to the expected topics, he also covers different angles like how social media can build your brand on and offline, crowdfunding in real estate under the Jobs Act, and women breaking through the commercial real estate glass-ceiling. He also welcomes guests from within and outside the real estate industry. Most recently, he had a conversation with Rita McGrath on honing your competitive advantage.
4. BiggerPockets Podcast: Real Estate Investing and Wealth Building to Help You Get Bigger Pockets
If you are looking for a community, BiggerPockets is the podcast for you. With 1,962 ratings, it is the #1 podcast for real estate in iTunes. Although the topics can cover both residential and commercial, it's still worth the listen. The weekly shows are about an hour and hosts Joshua Dorkin and Brandon Turner keep the conversation flowing. Of the 168 podcasts they have on iTunes, you can find segments on investing, property flipping, fundraising, luxury real estate, and more. The show caters to those who are part-time investors and brokers, by offering tips on how to keep your day job or begin the transition out of it. The forums and articles on their website act as complementary pieces that ensures whatever you take away from the show is shareable.