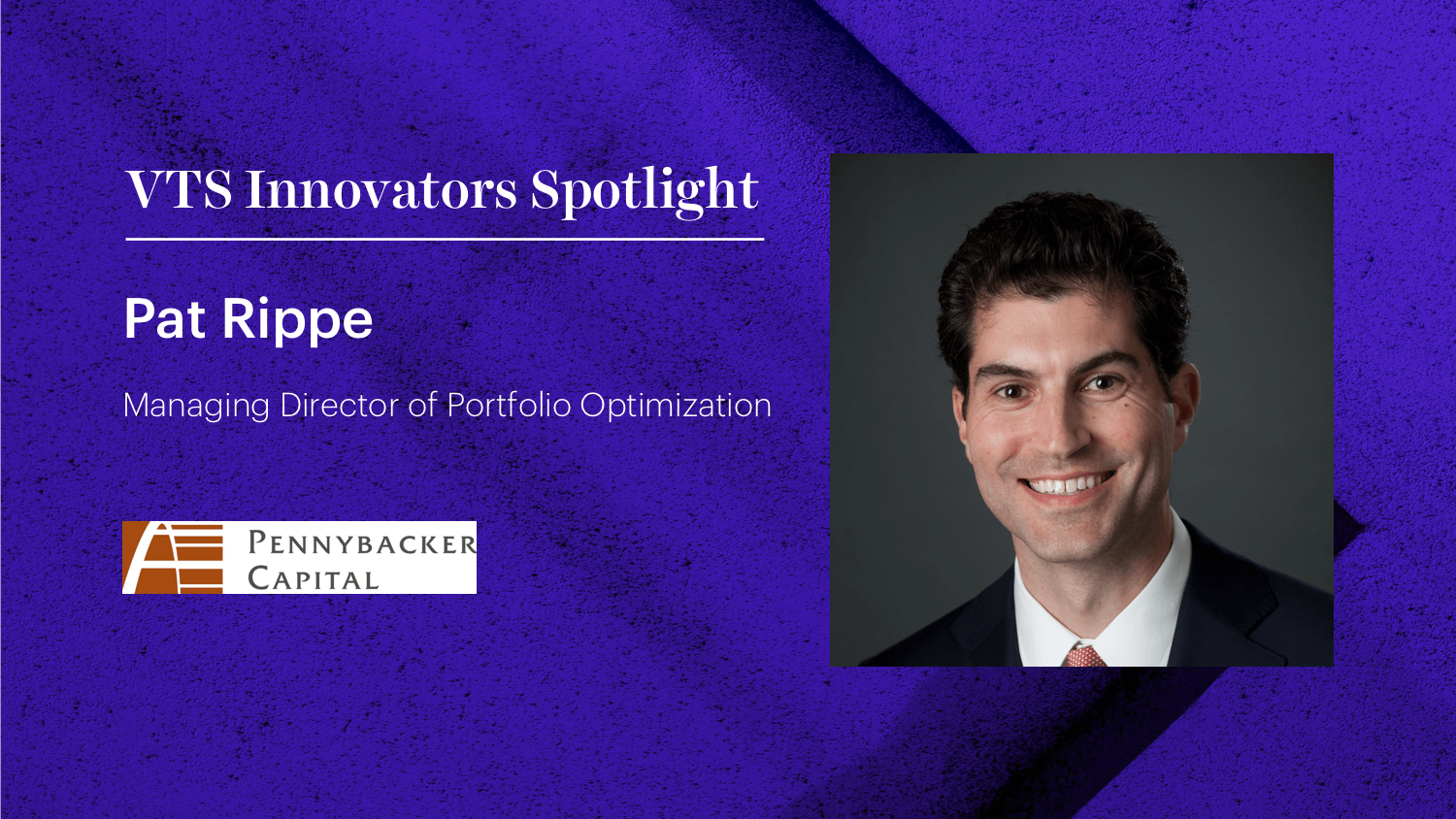 Pennybacker's Pat Rippe on Working Remote, Virtual Tours, and the Future of the Office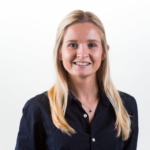 Sr. Manager, Content Marketing, VTS
Pennybacker Capital is an investment manager based in Austin, Texas. Pennybacker believes in a technology-focused, data-driven approach to uncover hidden value for their investors. This approach has also helped them navigate the challenges and opportunities presented by COVID-19 and the return to work.
In fact, Managing Director of Portfolio Optimization Pat Rippe said, "we were already constantly reviewing, evaluating, and implementing new technologies into our portfolio…COVID-19 just forced us to ramp that up." And so whether it's jumping on a quick Zoom call, sending prospective tenants a virtual tour, or investigating touchless elevators, Pat and the team are always looking for new ways to move the business forward.
We sat down with Pat to learn more about how Pennybacker is preparing to welcome tenants back to their properties, his predictions for the future of the office, and why he sees virtual tours becoming the new standard. Enjoy!
VTS: Can you tell us a bit more about Pennybacker Capital?
Pat Rippe: Pennybacker raises private equity funds with two primary strategies: a value fund and a credit fund. We're on our fifth value fund and our second credit fund. We're looking into some longer-term strategies as well so that we can pursue longer-term hold and development opportunities.
We do a mix of JV and principal deals. Historically, we were more focused on JV deals, but over the last couple of years, we've been really growing our principal portfolio where we're the owner, operator, and developer of the property. It's nice to have a balance of both kinds of deals. In terms of sector, we do a little bit of everything. We do a lot of multifamily, office, industrial, senior housing, and a little bit of retail, which has worked nicely for us over the last couple of months.
And we primarily focus on 11, what we call dynamic growth markets (DGMs). Our DGMs include the four major Texas markets, Denver, Phoenix, Nashville, Atlanta, Charlotte, Raleigh-Durham, Seattle, those types of markets. We focus primarily on a lot of the Sun Belt markets, and secondary and tertiary high-growth markets. And we stay away from the big coastal gateways.
VTS: What does your day-to-day look like in your role? How has it changed during COVID-19?
Rippe: I lead our office investments from the asset management side, although our term for it is portfolio optimization. I work very closely with Edvin Beasley who leads office on our acquisitions team, and together we develop and execute our strategies and business plans for our office assets.
So day-to-day I'm figuring out what we need to do with these buildings and trying to implement it. And it's everything. It's design, development, redevelopment, renovation, construction. It's leasing, debt strategies, coordinating with partners, overseeing property management, evaluating new technologies, and working with our acquisitions team and senior management on new acquisition opportunities and developing business plans for those new acquisitions.
And how has it changed? It's this, right? It's all Zoom calls, all the time. I used to travel every week since our portfolio is spread out all over the place. I was touring buildings, meeting with partners, meeting with brokers, lenders, architects, contractors, etc. And now we're relying on technology to replace a lot of those meetings. Luckily, some of our portfolio is here in Denver so I'm able to get to those buildings regularly because I'm a real estate nerd and really love to just see a building, tour it, and touch and feel.
VTS: How have you had to change your business processes or approach during COVID-19?
Rippe: Pre-COVID, we were always focused on executing our business plans for existing assets, but we were also focused on growth. We had several properties in contract and new acquisitions and developments we were working on, but when this hit, we immediately stopped all that and turned everything inward. We wanted to make sure we understood the risks and challenges in our existing portfolio and how we could address them depending on how this situation played out. And we immediately started reaching out to investors, partners, lenders, and tenants because we wanted to be transparent with what we were doing and seeing, and what our expectations were for our properties moving forward.
That was the first couple of months. We've since switched from playing defense to trying to play offense again. How can we learn, adjust, and grow from this to create better properties and better investments that meet the needs of our tenants while also generating great returns for our investors? Especially in the last few weeks, we've definitely ramped back up and it feels like it did pre-COVID as far as what we're doing, what we're pursuing, the kinds of deals we're looking at, and how we're pushing forward with existing deals.
VTS: What role has technology played in helping you navigate COVID-19?
Rippe: Pre-COVID, we all did a lot of traveling, so we already had a lot of these technologies and processes in place to be able to work remotely from the road and didn't have as big of a learning curve there. But on a more macro level, this is the first time in history that this level of technology has been available to really allow people to work from home like this and still be productive. VTS is a great example of that.
But being a technology-focused firm, we were already constantly reviewing, evaluating, and implementing new technologies into our portfolio. We're always trying new things that make us better or more efficient or just give us more data that we can analyze to make better decisions moving forward. COVID just really forced everybody to ramp that up.
One thing we were doing pre-COVID and we've been doing more of now is virtual tours for projects that are in design or are under construction. And now we're ramping it up. We've done more photography, we've done more videos, and since it wasn't new to us, we really hit the ground running. And I think virtual tours are going to become the standard moving forward. Decision-makers and stakeholders aren't going to want to travel and tour in person as much. And so you can put tools in their hands that enable them to see the space and make an informed decision. That's not using technology as a patch to move forward with your day-to-day business; that's using technology to use it as a foundation or best practice and really grow your business.
VTS: How have you seen tenant demand change over the last six months? And how are you meeting that demand moving forward?
Rippe: Tenant demand mostly fell off a cliff. We have a few buildings in a few markets that have remained really strong even through COVID-19. But we've also had a bunch of deals fall through. Even deals where we were pretty deep into negotiations and the tenants pulled back.
Overall what I'm seeing, and this is pretty consistent across all our markets, is smaller tenants under five or ten thousand feet are still out in the market. They're still doing deals. They just may need shorter-terms or flexible lease terms and turnkey space. The bigger tenants are still sitting on the sidelines. They don't want to go out and make a big decision or commit a lot of dollars until they know what it looks when employees get back into the office.
And I think everybody's waiting to kind of see when that happens and how it happens, right? Does it happen when kids are back in school? Because a lot of kids are still remote learning. And when your kids are at home learning, it's hard for everybody to get back into the office. Does it happen in January? Does it not happen until a vaccine is widely available? It's hard to tell. But the fact that a bunch of big tenants are sitting on the sidelines, waiting to see what happens and how it plays out, will ultimately create a lot of pent up demand.
In the interim, owners with turnkey spaces, who can be flexible on terms, and take advantage of virtual tours will outperform.
VTS: How have tenant expectations changed? And are you making any changes to your properties or building procedures as they come back?
Rippe: It's hard to say exactly how tenant expectations have changed because we don't have a lot of data points yet. Buildings are probably only 10-30% physically occupied at the moment so we're not getting a lot of direct tenant feedback on what they expect, what they'd like to see, and how the building is operating. But we're still making a lot of changes. We're trying to put ourselves in the tenant's shoes and think about what we would want to do and see when we come back into the office so that we would feel comfortable about returning.
Pre-COVID, offerings like health and wellness meant we offered yoga classes, but now it takes on a whole new meaning. It's now a health and safety thing. Across a lot of our portfolio, we've installed bipolar ionization systems, which is technology installed in the HVAC system to emit positively and negatively charged ions to clean the air. It cleans mold, mildew, dust, smells, and VOCs, but it's also very effective against the flu and live COVID-19 cells.
We've upgraded our filters to MERV 13. We've increased our percentage of outdoor air. Obviously, we're cleaning and sanitizing everything. We're investing a lot of money in touchless technologies in our front entry doors, bathroom doors, bathroom fixtures, etc. We're investigating how to make the elevators touchless as well.
And we're sprucing up our stairwells. Stairwells used to be this back of house area that was painted when the building was built. Now we're coming back in and repainting them, putting in new lighting, putting up graphics, and trying to make this space feel thoughtful, bright, and new for people who may not feel comfortable getting in an elevator.
The last part of this is also going to be educating tenants on what we're doing. You can't just do it. You have to tell them what you're doing, why you're doing it, and the benefits to them. And that's something you need to communicate to your existing and prospective tenants, so it also becomes a marketing tool as you're looking at new deals.
VTS: What do you think the office sector will look like after COVID-19?
Rippe: There are a lot of headlines about all these companies that aren't going back to work and the death of the office, but I don't believe any of that. Working from home works in the short and medium-term. But in the long term, it really creates some challenges. It's hard to foster collaboration, creativity, build workplace culture, and share knowledge across different groups.
And it's hard to grow younger employees who really benefit from being in the office and being part of all these discussions. Now if they weren't specifically included on the Zoom invite, they're probably not hearing these discussions. So ultimately, I think folks want and need to be back in the office; though there's likely a percentage of people who will end up working remotely as part of their regular life. Maybe it's not five days a week, but it's probably a couple of days a week. My personal belief is that 5-15% of the workforce will have more flexible work arrangements permanently.
At the same time, companies are going to spread out a bit. We're already seeing some companies do this. They're not packing employees in as tightly as before. It's reversing that trend of densification over the last 15 years. And I think the two trends of employees having more options to work remotely and companies also spreading out will cancel each other out. The net-net over the long term is that demand won't really change, but we'll see.
For this to happen though, the office needs to be better and needs to be more functional than somebody working from a makeshift desk in their extra bedroom or at their kitchen table. At home, there's distractions, kids, dogs barking. And for younger employees, they're trying to share a space with roommates and everybody's trying to work from home. It's not great. And the office needs to be better than that. It needs to be safe. It needs to foster collaboration and creativity. And the buildings that figure it out, that are providing a great environment where people want to be, not just need to be, those are the buildings that will perform the best.
We've seen it happen over the last six months. Our more forward-thinking, creative, experiential buildings have been signing leases at record rents through COVID. And other buildings that went back to business as usual, commodity office space, I think they'll suffer. There's going to be a fight for quality and buildings that embrace it will really win.
VTS: What advice do you offer to other landlords as they also start to reopen?
Rippe: You need to embrace change. Don't be afraid to try new things, to implement new technologies. Some things are going to work great and some things are going to flop. And you need to be agile and see what works.
Second, really put yourself in other folks' shoes. Whether it's a tenant, lender, broker, architect, or contractor. What's important to them? What is that important to them? And how as a building owner can you provide these things while still meeting your investment goals. Obviously, you can't just do all this stuff and spend all this money and not think about what it means for your investors and their returns.
And finally, communicate. Communicate what you're doing, why you're doing it, why it's a benefit. People really appreciate transparency. They appreciate communications. And maybe this is a crossover, but embrace technology that helps you communicate with your tenants.
These kinds of things are going to be really important for office owners going forward.